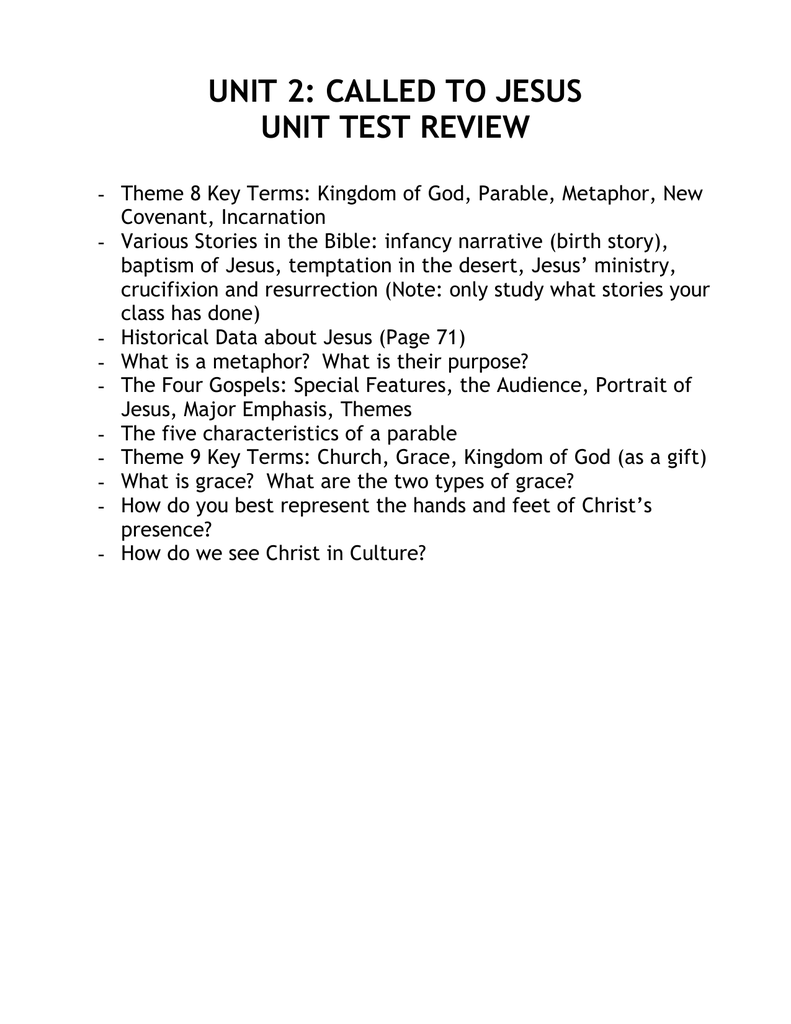 UNIT 2: CALLED TO JESUS
UNIT TEST REVIEW
- Theme 8 Key Terms: Kingdom of God, Parable, Metaphor, New
Covenant, Incarnation
- Various Stories in the Bible: infancy narrative (birth story),
baptism of Jesus, temptation in the desert, Jesus' ministry,
crucifixion and resurrection (Note: only study what stories your
class has done)
- Historical Data about Jesus (Page 71)
- What is a metaphor? What is their purpose?
- The Four Gospels: Special Features, the Audience, Portrait of
Jesus, Major Emphasis, Themes
- The five characteristics of a parable
- Theme 9 Key Terms: Church, Grace, Kingdom of God (as a gift)
- What is grace? What are the two types of grace?
- How do you best represent the hands and feet of Christ's
presence?
- How do we see Christ in Culture?