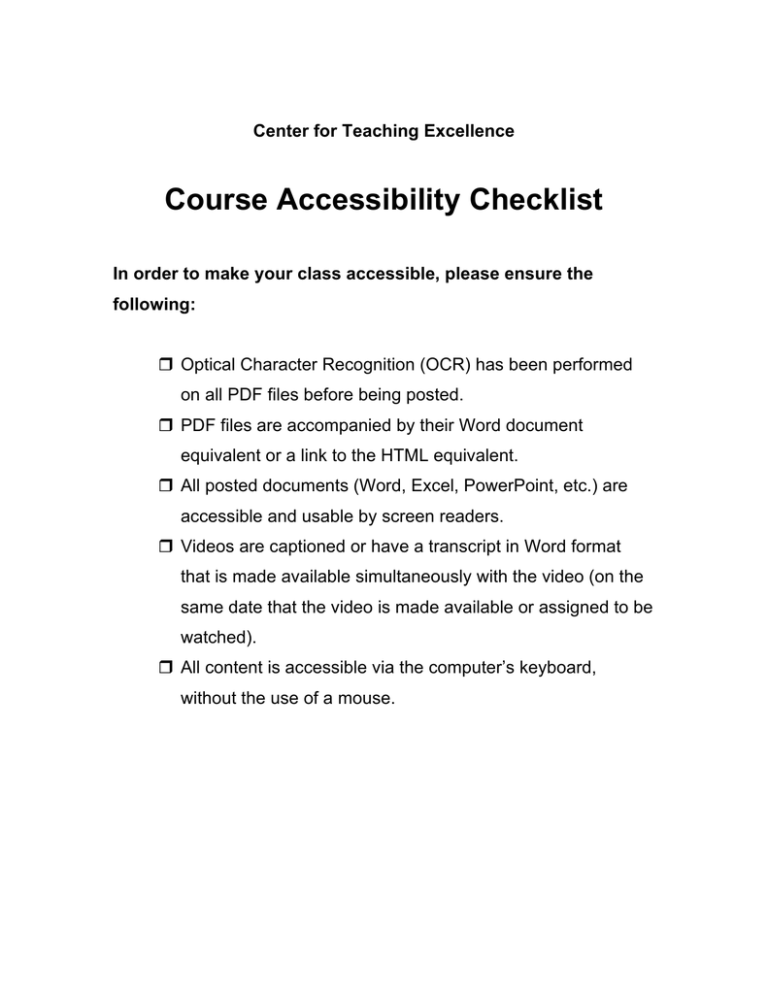 Center for Teaching Excellence
Course Accessibility Checklist
In order to make your class accessible, please ensure the
following:
r Optical Character Recognition (OCR) has been performed
on all PDF files before being posted.
r PDF files are accompanied by their Word document
equivalent or a link to the HTML equivalent.
r All posted documents (Word, Excel, PowerPoint, etc.) are
accessible and usable by screen readers.
r Videos are captioned or have a transcript in Word format
that is made available simultaneously with the video (on the
same date that the video is made available or assigned to be
watched).
r All content is accessible via the computer's keyboard,
without the use of a mouse.