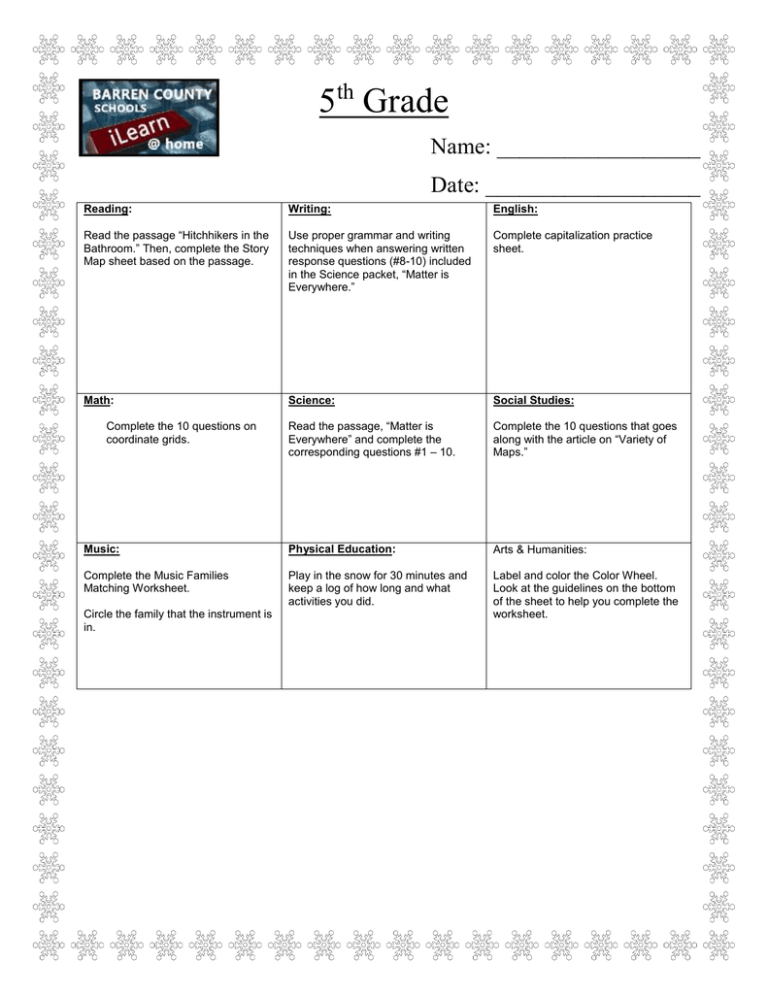 Third Grade
Name
5th Grade
Name: ____________________
Date: _____________________
Reading:
Writing:
English:
Read the passage "Hitchhikers in the
Bathroom." Then, complete the Story
Map sheet based on the passage.
Use proper grammar and writing
techniques when answering written
response questions (#8-10) included
in the Science packet, "Matter is
Everywhere."
Complete capitalization practice
sheet.
Math:
Science:
Social Studies:
Read the passage, "Matter is
Everywhere" and complete the
corresponding questions #1 – 10.
Complete the 10 questions that goes
along with the article on "Variety of
Maps."
Music:
Physical Education:
Arts & Humanities:
Complete the Music Families
Matching Worksheet.
Play in the snow for 30 minutes and
keep a log of how long and what
activities you did.
Label and color the Color Wheel.
Look at the guidelines on the bottom
of the sheet to help you complete the
worksheet.
Complete the 10 questions on
coordinate grids.
Circle the family that the instrument is
in.