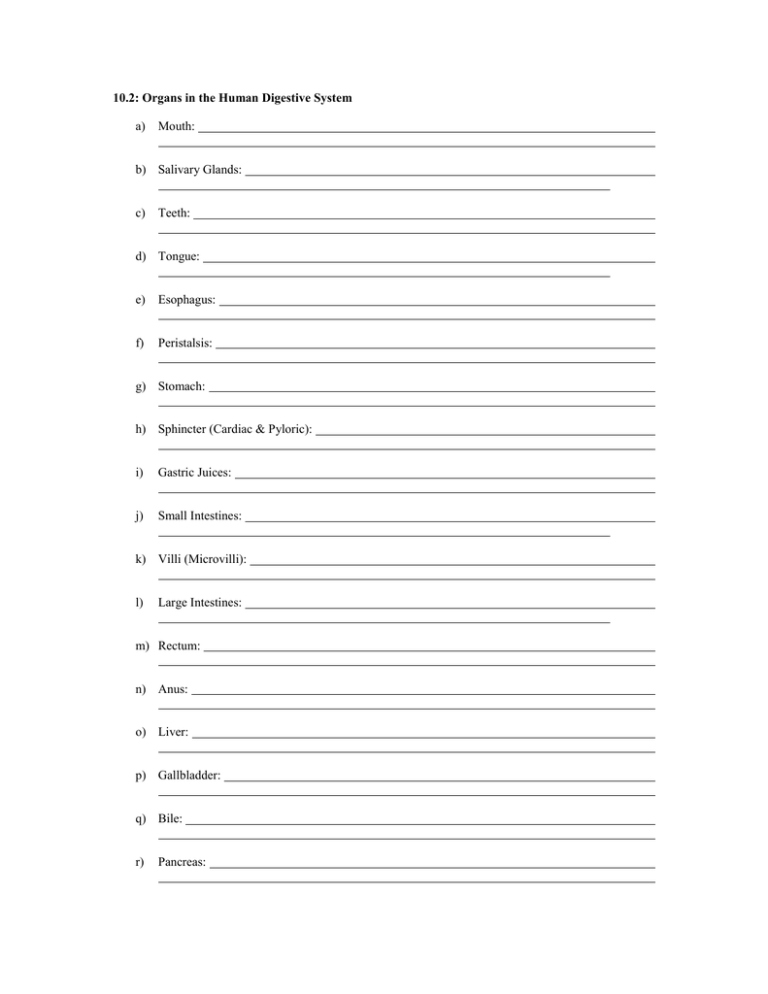 10.2: Organs in the Human Digestive System
a)
Mouth:
b) Salivary Glands:
c)
Teeth:
d) Tongue:
e)
Esophagus:
f)
Peristalsis:
g) Stomach:
h) Sphincter (Cardiac & Pyloric):
i)
Gastric Juices:
j)
Small Intestines:
k) Villi (Microvilli):
l)
Large Intestines:
m) Rectum:
n) Anus:
o) Liver:
p) Gallbladder:
q) Bile:
r)
Pancreas:
Learning Check:
1.
Label the organs in the digestive system.
2.
Name two organs that help break up food physically. How do they help?
3.
This structure appears in the small intestine. Add Labels to the diagram.
1.
2.
3.
4.
4.
In what ways might a person's digestion change if they had part of their liver removed? Why?
5.
a) Name two parts of the digestive system in which absorption occurs.
b) What role does surface area play in this part of the digestive system?