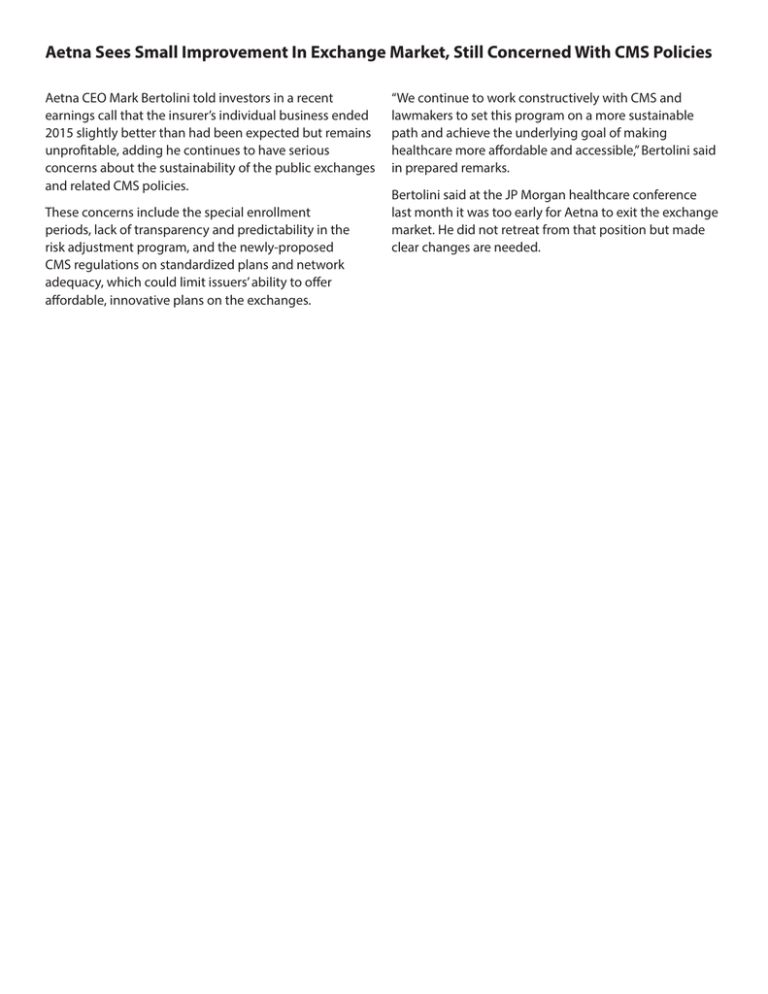 Aetna Sees Small Improvement In Exchange Market, Still Concerned With CMS Policies
Aetna CEO Mark Bertolini told investors in a recent
earnings call that the insurer's individual business ended
2015 slightly better than had been expected but remains
unprofitable, adding he continues to have serious
concerns about the sustainability of the public exchanges
and related CMS policies.
These concerns include the special enrollment
periods, lack of transparency and predictability in the
risk adjustment program, and the newly-proposed
CMS regulations on standardized plans and network
adequacy, which could limit issuers' ability to offer
affordable, innovative plans on the exchanges.
"We continue to work constructively with CMS and
lawmakers to set this program on a more sustainable
path and achieve the underlying goal of making
healthcare more affordable and accessible," Bertolini said
in prepared remarks.
Bertolini said at the JP Morgan healthcare conference
last month it was too early for Aetna to exit the exchange
market. He did not retreat from that position but made
clear changes are needed.