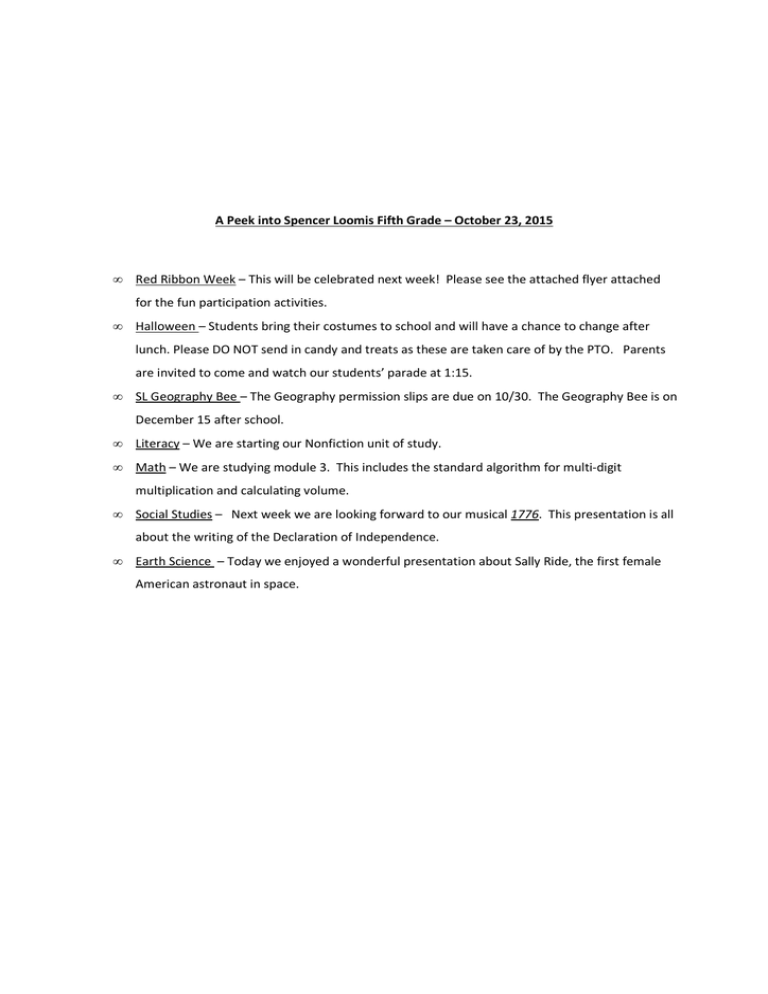 A Peek into Spencer Loomis Fifth Grade – October 23, 2015
•
Red Ribbon Week – This will be celebrated next week! Please see the attached flyer attached
for the fun participation activities.
•
Halloween – Students bring their costumes to school and will have a chance to change after
lunch. Please DO NOT send in candy and treats as these are taken care of by the PTO. Parents
are invited to come and watch our students' parade at 1:15.
•
SL Geography Bee – The Geography permission slips are due on 10/30. The Geography Bee is on
December 15 after school.
•
Literacy – We are starting our Nonfiction unit of study.
•
Math – We are studying module 3. This includes the standard algorithm for multi-digit
multiplication and calculating volume.
•
Social Studies – Next week we are looking forward to our musical 1776. This presentation is all
about the writing of the Declaration of Independence.
•
Earth Science – Today we enjoyed a wonderful presentation about Sally Ride, the first female
American astronaut in space.