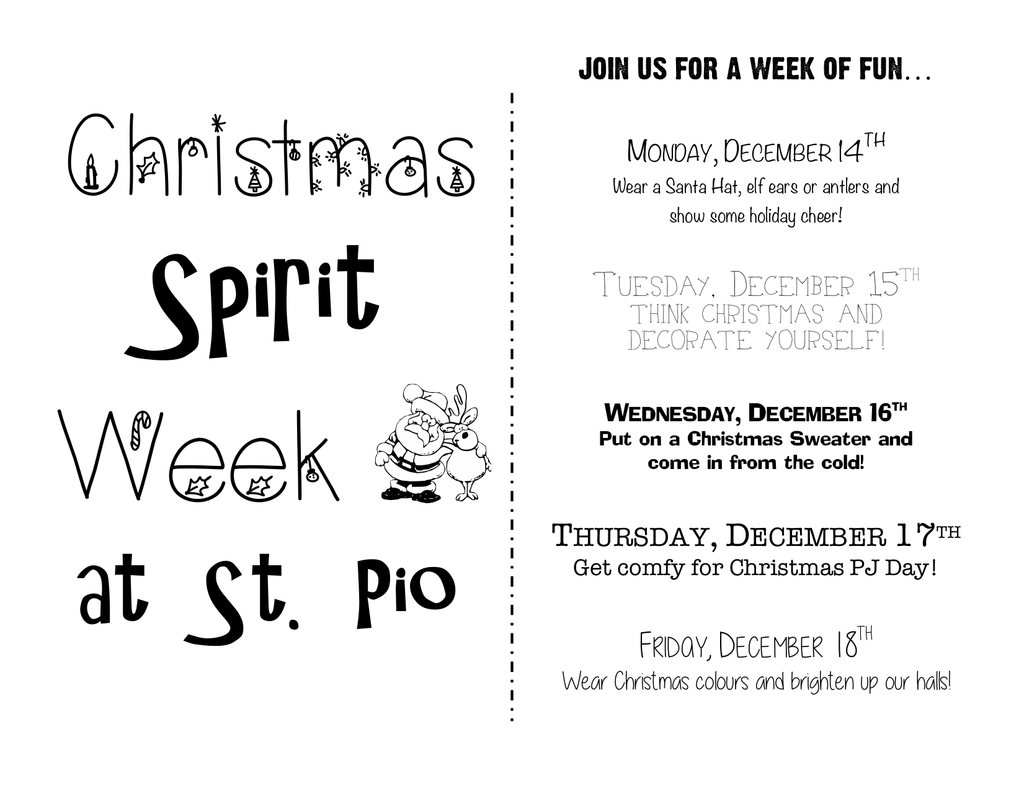 join us for a week of fun…
Christmas
Spirit
MONDAY, DECEMBER 14
TH
Wear a Santa Hat, elf ears or antlers and
show some holiday cheer!
TUESDAY, DECEMBER 15TH
Think Christmas and
decorate yourself!
Week
WEDNESDAY, DECEMBER 16TH
Put on a Christmas Sweater and
come in from the cold!
THURSDAY, DECEMBER 17TH
at St. Pio
Get comfy for Christmas PJ Day!
FRIDAY, DECEMBER 18
TH
Wear Christmas colours and brighten up our halls!