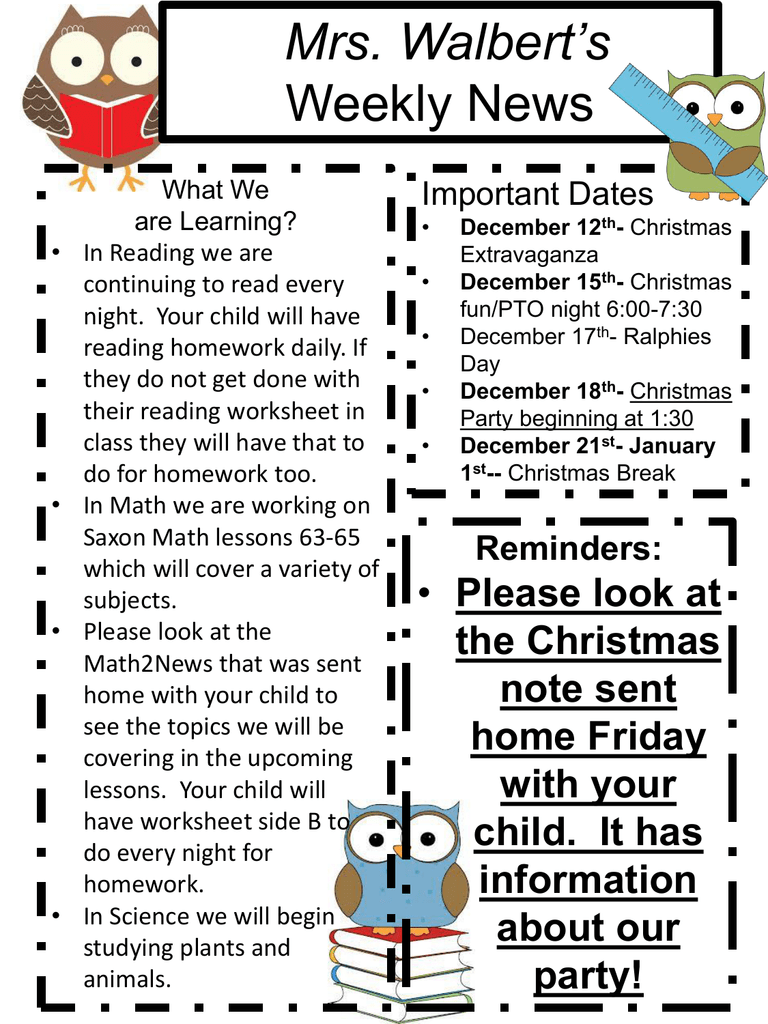 Mrs. Walbert's
Weekly News
•
•
•
•
What We
are Learning?
In Reading we are
continuing to read every
night. Your child will have
reading homework daily. If
they do not get done with
their reading worksheet in
class they will have that to
do for homework too.
In Math we are working on
Saxon Math lessons 63-65
which will cover a variety of
subjects.
Please look at the
Math2News that was sent
home with your child to
see the topics we will be
covering in the upcoming
lessons. Your child will
have worksheet side B to
do every night for
homework.
In Science we will begin
studying plants and
animals.
Important Dates
•
•
•
•
•
December 12th- Christmas
Extravaganza
December 15th- Christmas
fun/PTO night 6:00-7:30
December 17th- Ralphies
Day
December 18th- Christmas
Party beginning at 1:30
December 21st- January
1st-- Christmas Break
Reminders:
• Please look at
the Christmas
note sent
home Friday
with your
child. It has
information
about our
party!