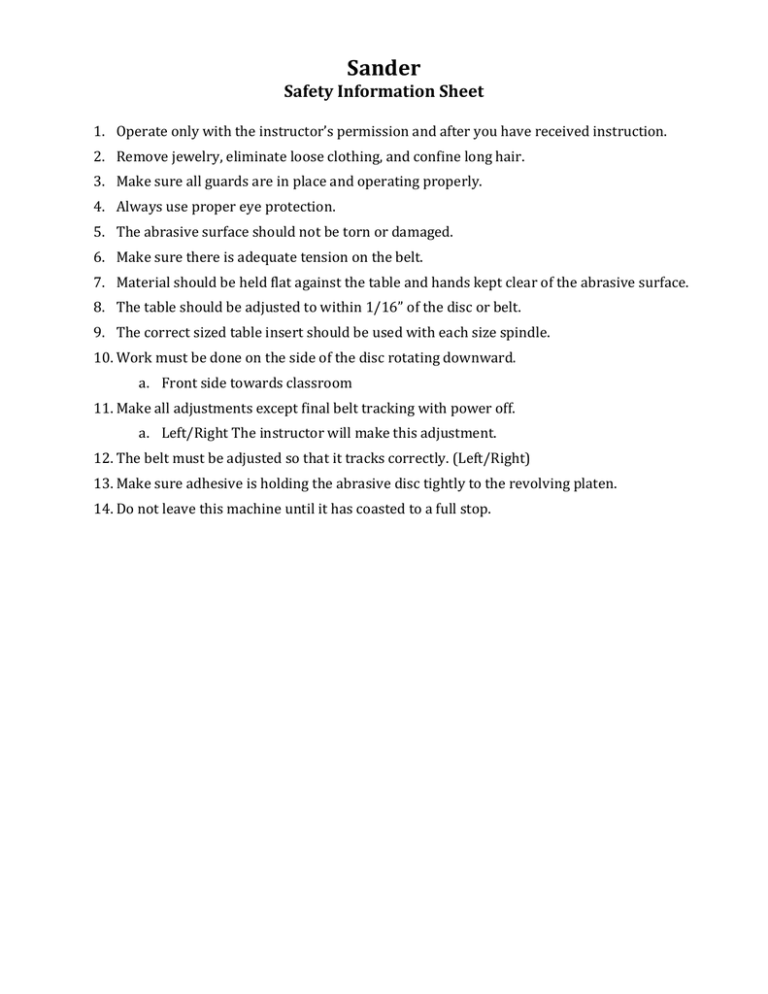 Sander
Safety Information Sheet
1. Operate only with the instructor's permission and after you have received instruction.
2. Remove jewelry, eliminate loose clothing, and confine long hair.
3. Make sure all guards are in place and operating properly.
4. Always use proper eye protection.
5. The abrasive surface should not be torn or damaged.
6. Make sure there is adequate tension on the belt.
7. Material should be held flat against the table and hands kept clear of the abrasive surface.
8. The table should be adjusted to within 1/16" of the disc or belt.
9. The correct sized table insert should be used with each size spindle.
10. Work must be done on the side of the disc rotating downward.
a. Front side towards classroom
11. Make all adjustments except final belt tracking with power off.
a. Left/Right The instructor will make this adjustment.
12. The belt must be adjusted so that it tracks correctly. (Left/Right)
13. Make sure adhesive is holding the abrasive disc tightly to the revolving platen.
14. Do not leave this machine until it has coasted to a full stop.