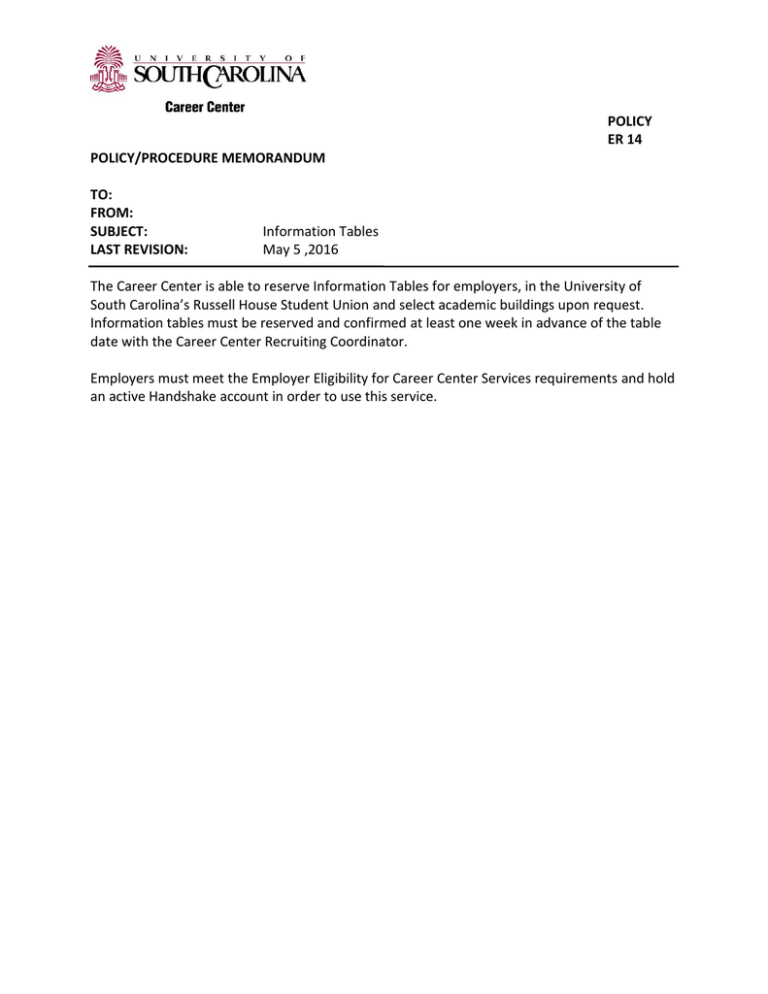 POLICY
ER 14
POLICY/PROCEDURE MEMORANDUM
TO:
FROM:
SUBJECT:
LAST REVISION:
Information Tables
May 5 ,2016
The Career Center is able to reserve Information Tables for employers, in the University of
South Carolina's Russell House Student Union and select academic buildings upon request.
Information tables must be reserved and confirmed at least one week in advance of the table
date with the Career Center Recruiting Coordinator.
Employers must meet the Employer Eligibility for Career Center Services requirements and hold
an active Handshake account in order to use this service.