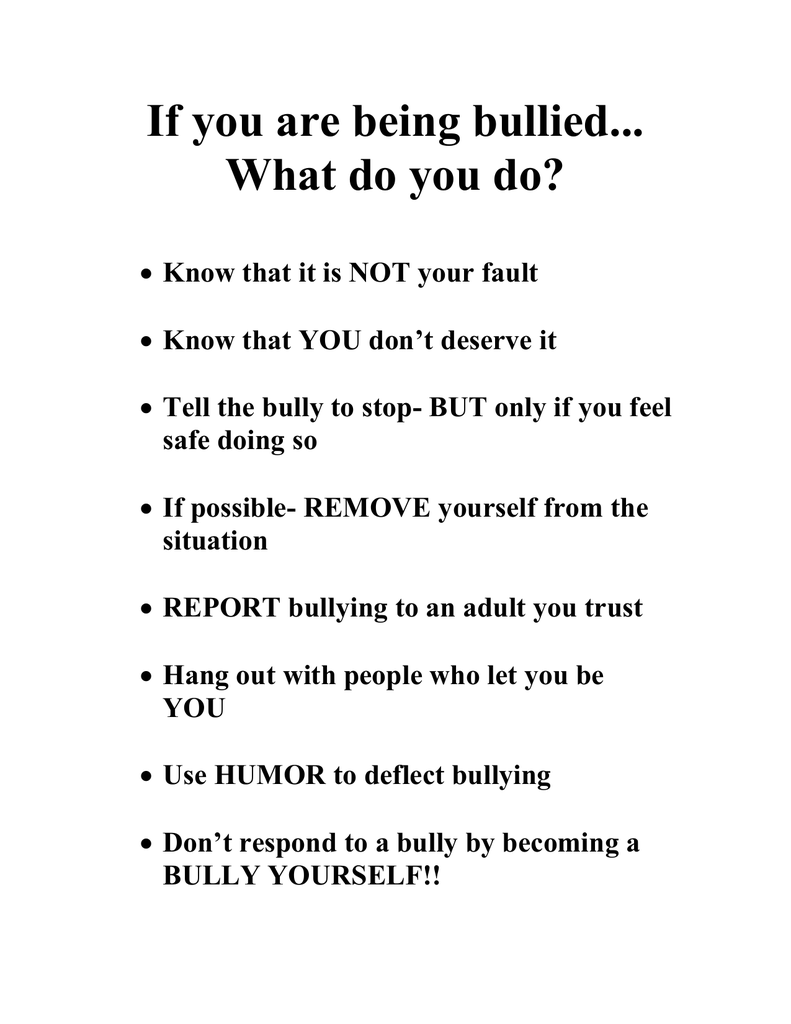 If you are being bullied...
What do you do?
 Know that it is NOT your fault
 Know that YOU don't deserve it
 Tell the bully to stop- BUT only if you feel
safe doing so
 If possible- REMOVE yourself from the
situation
 REPORT bullying to an adult you trust
 Hang out with people who let you be
YOU
 Use HUMOR to deflect bullying
 Don't respond to a bully by becoming a
BULLY YOURSELF!!