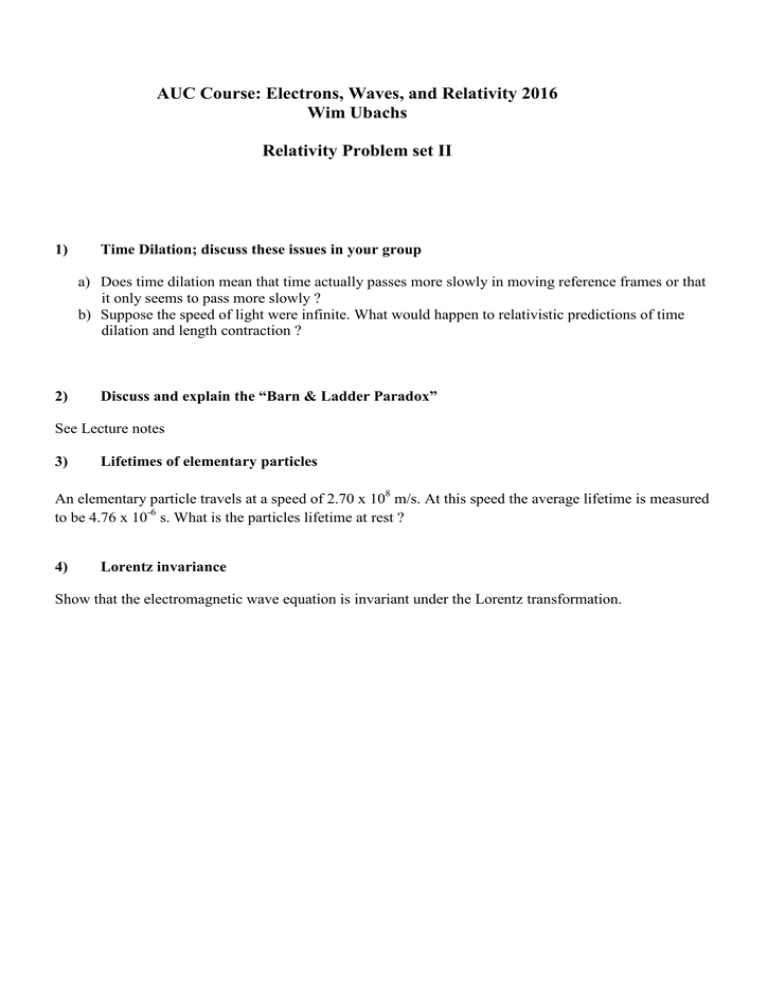 AUC Course: Electrons, Waves, and Relativity 2016
Wim Ubachs
Relativity Problem set II
1)
Time Dilation; discuss these issues in your group
a) Does time dilation mean that time actually passes more slowly in moving reference frames or that
it only seems to pass more slowly ?
b) Suppose the speed of light were infinite. What would happen to relativistic predictions of time
dilation and length contraction ?
2)
Discuss and explain the "Barn & Ladder Paradox"
See Lecture notes
3)
Lifetimes of elementary particles
An elementary particle travels at a speed of 2.70 x 108 m/s. At this speed the average lifetime is measured
to be 4.76 x 10-6 s. What is the particles lifetime at rest ?
4)
Lorentz invariance
Show that the electromagnetic wave equation is invariant under the Lorentz transformation.