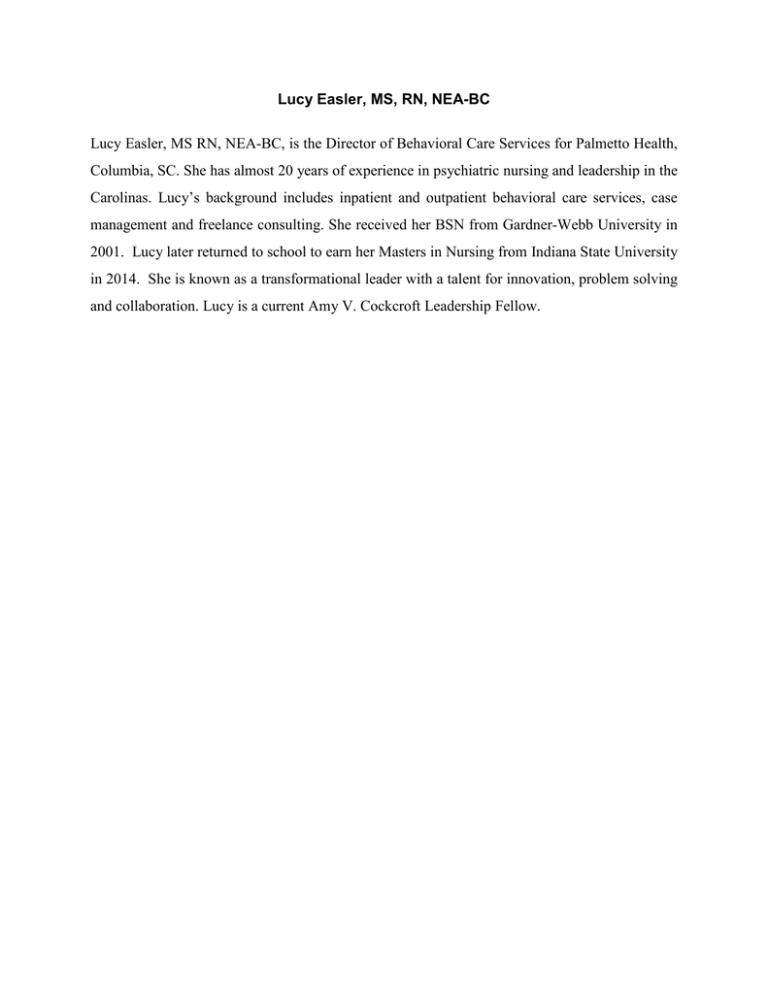 Lucy Easler, MS, RN, NEA-BC
Lucy Easler, MS RN, NEA-BC, is the Director of Behavioral Care Services for Palmetto Health,
Columbia, SC. She has almost 20 years of experience in psychiatric nursing and leadership in the
Carolinas. Lucy's background includes inpatient and outpatient behavioral care services, case
management and freelance consulting. She received her BSN from Gardner-Webb University in
2001. Lucy later returned to school to earn her Masters in Nursing from Indiana State University
in 2014. She is known as a transformational leader with a talent for innovation, problem solving
and collaboration. Lucy is a current Amy V. Cockcroft Leadership Fellow.