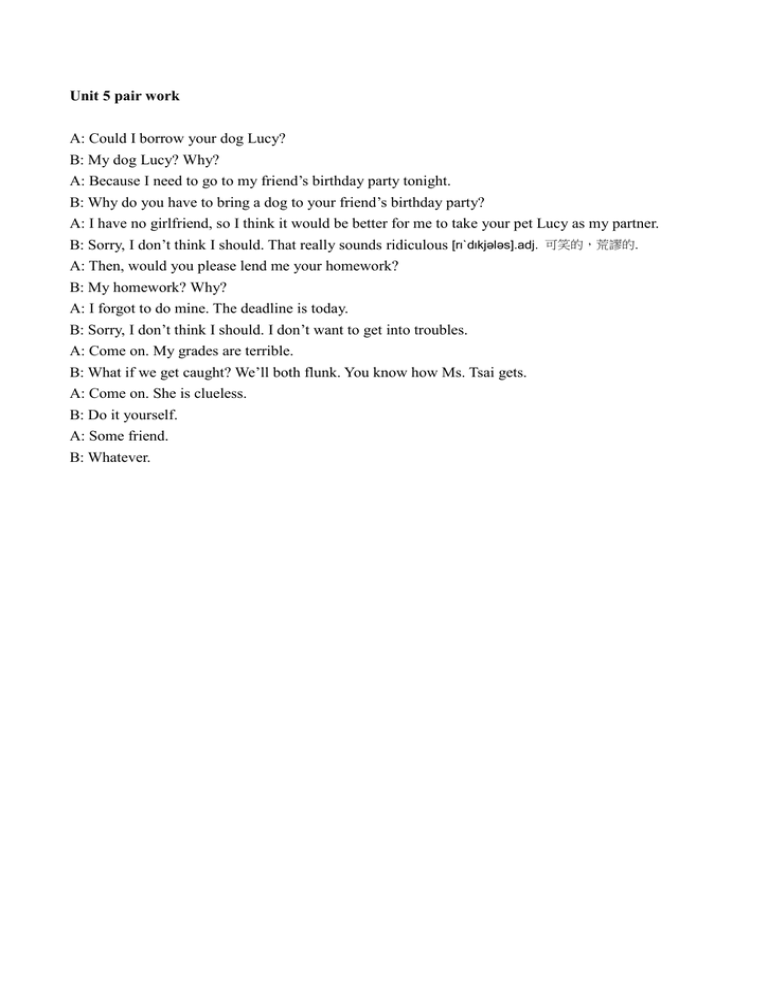 Unit 5 pair work
A: Could I borrow your dog Lucy?
B: My dog Lucy? Why?
A: Because I need to go to my friend's birthday party tonight.
B: Why do you have to bring a dog to your friend's birthday party?
A: I have no girlfriend, so I think it would be better for me to take your pet Lucy as my partner.
B: Sorry, I don't think I should. That really sounds ridiculous [rɪˋdɪkjələs].adj. 可笑的,荒謬的.
A: Then, would you please lend me your homework?
B: My homework? Why?
A: I forgot to do mine. The deadline is today.
B: Sorry, I don't think I should. I don't want to get into troubles.
A: Come on. My grades are terrible.
B: What if we get caught? We'll both flunk. You know how Ms. Tsai gets.
A: Come on. She is clueless.
B: Do it yourself.
A: Some friend.
B: Whatever.