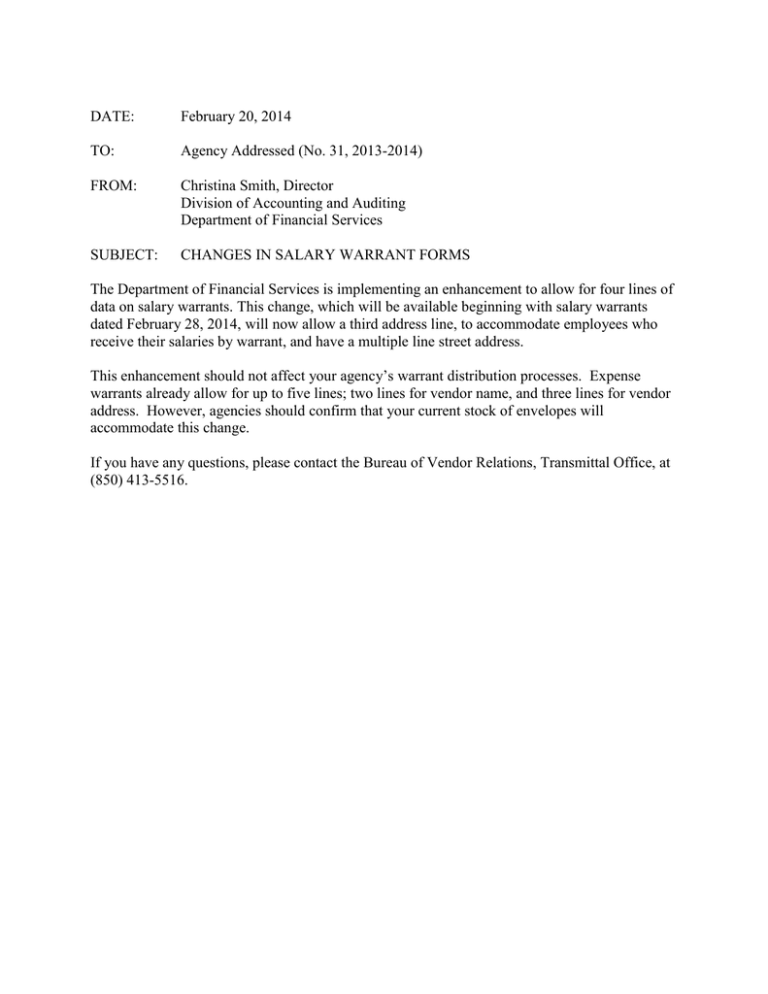 DATE:
February 20, 2014
TO:
Agency Addressed (No. 31, 2013-2014)
FROM:
Christina Smith, Director
Division of Accounting and Auditing
Department of Financial Services
SUBJECT:
CHANGES IN SALARY WARRANT FORMS
The Department of Financial Services is implementing an enhancement to allow for four lines of
data on salary warrants. This change, which will be available beginning with salary warrants
dated February 28, 2014, will now allow a third address line, to accommodate employees who
receive their salaries by warrant, and have a multiple line street address.
This enhancement should not affect your agency's warrant distribution processes. Expense
warrants already allow for up to five lines; two lines for vendor name, and three lines for vendor
address. However, agencies should confirm that your current stock of envelopes will
accommodate this change.
If you have any questions, please contact the Bureau of Vendor Relations, Transmittal Office, at
(850) 413-5516.