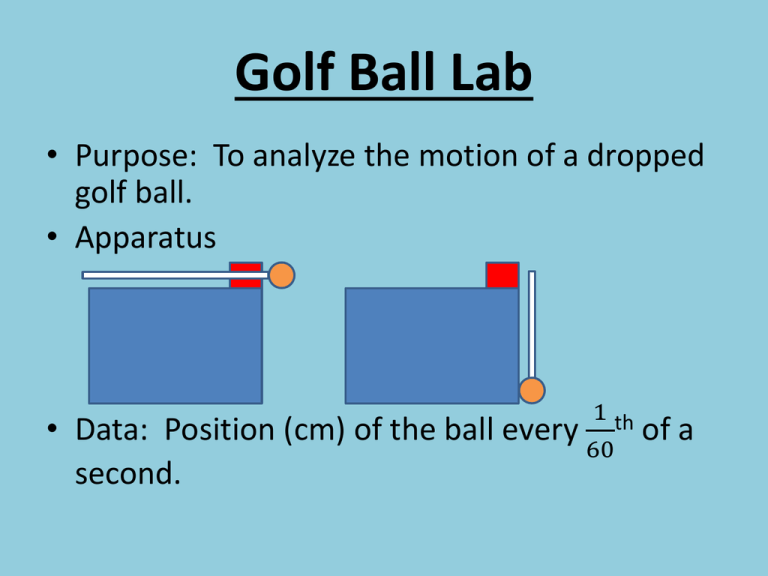 Golf Ball Lab
• Purpose: To analyze the motion of a dropped
golf ball.
• Apparatus
• Data: Position (cm) of the ball
second.
1 th
every
60
of a
Analysis
• Measure the distance each dot is from the
origin. Record in Data Table.
Time (s)
Distance (m)
Vavg (m/s)
• Calculate the Average Velocity during each
time interval. Record in Data Table.
• Plot a Velocity vs. Time Graph for your data
and determine the slope of the line.
Conclusion
• What was the Average Acceleration of the
Golf Ball for its fall?
• What was the % error for your acceleration?
– % error = ((M – A) / A) * 100
• Discuss reasons why you obtained that %
error.