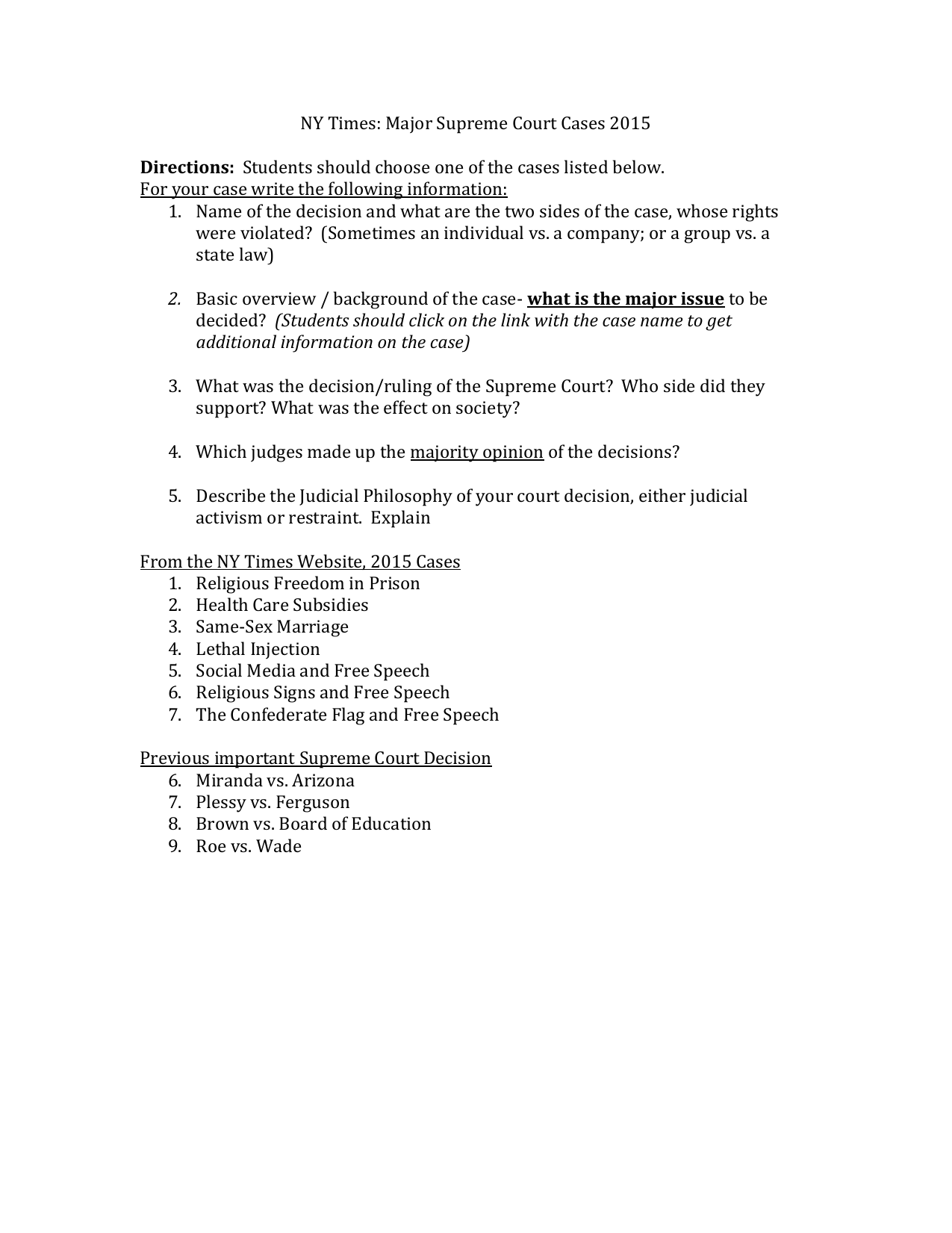 1.
state law) NY Times: Major Supreme Court Cases 2015 Directions: Students should choose one of the cases listed below. For your case write the following information: Name of the decision and what are the two sides of the case, whose rights were violated? (Sometimes an individual vs. a company; or a group vs. a
2.
Basic overview / background of the case- what is the major issue to be decided? (Students should click on the link with the case name to get
additional information on the case)
3.
What was the decision/ruling of the Supreme Court? Who side did they support? What was the effect on society? 4.
5.
Describe the Judicial Philosophy of your court decision, either judicial activism or restraint. Explain From the NY Times Website, 2015 Cases 1.
Religious Freedom in Prison 2.
3.
4.
5.
6.
7.
7.
8.
9.
Which judges made up the majority opinion of the decisions? Health Care Subsidies Same-Sex Marriage Lethal Injection Social Media and Free Speech Religious Signs and Free Speech The Confederate Flag and Free Speech Previous important Supreme Court Decision 6.
Miranda vs. Arizona Plessy vs. Ferguson Brown vs. Board of Education Roe vs. Wade