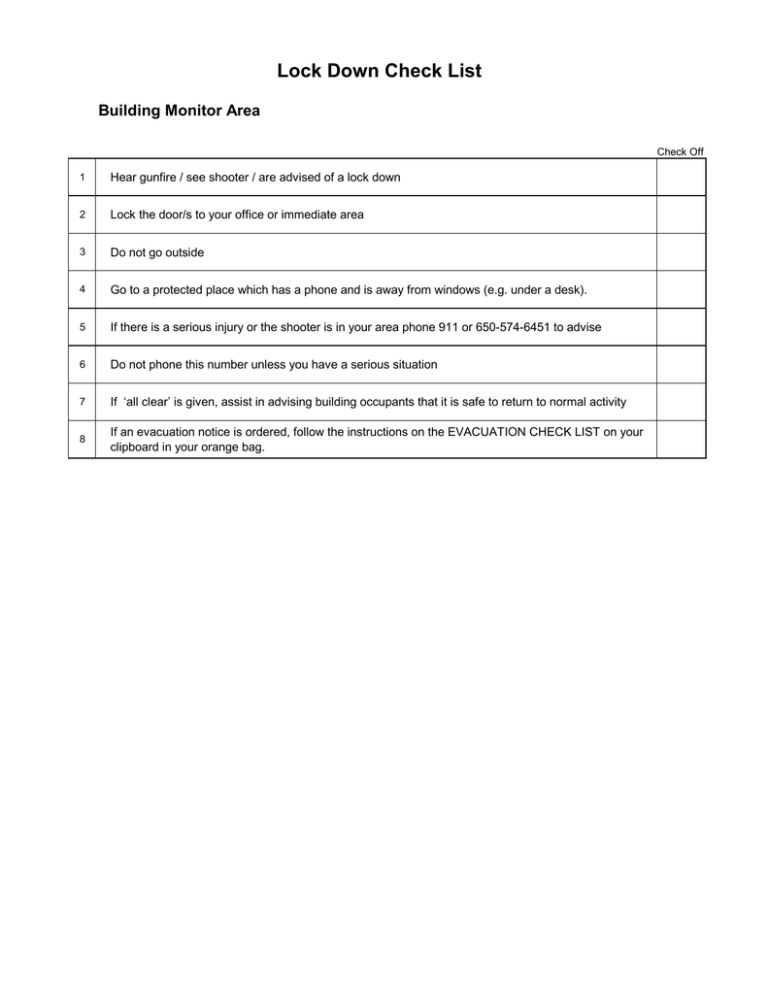 Lock Down Check List
Building Monitor Area
Check Off
1
Hear gunfire / see shooter / are advised of a lock down
2
Lock the door/s to your office or immediate area
3
Do not go outside
4
Go to a protected place which has a phone and is away from windows (e.g. under a desk).
5
If there is a serious injury or the shooter is in your area phone 911 or 650-574-6451 to advise
6
Do not phone this number unless you have a serious situation
7
If 'all clear' is given, assist in advising building occupants that it is safe to return to normal activity
8
If an evacuation notice is ordered, follow the instructions on the EVACUATION CHECK LIST on your
clipboard in your orange bag.