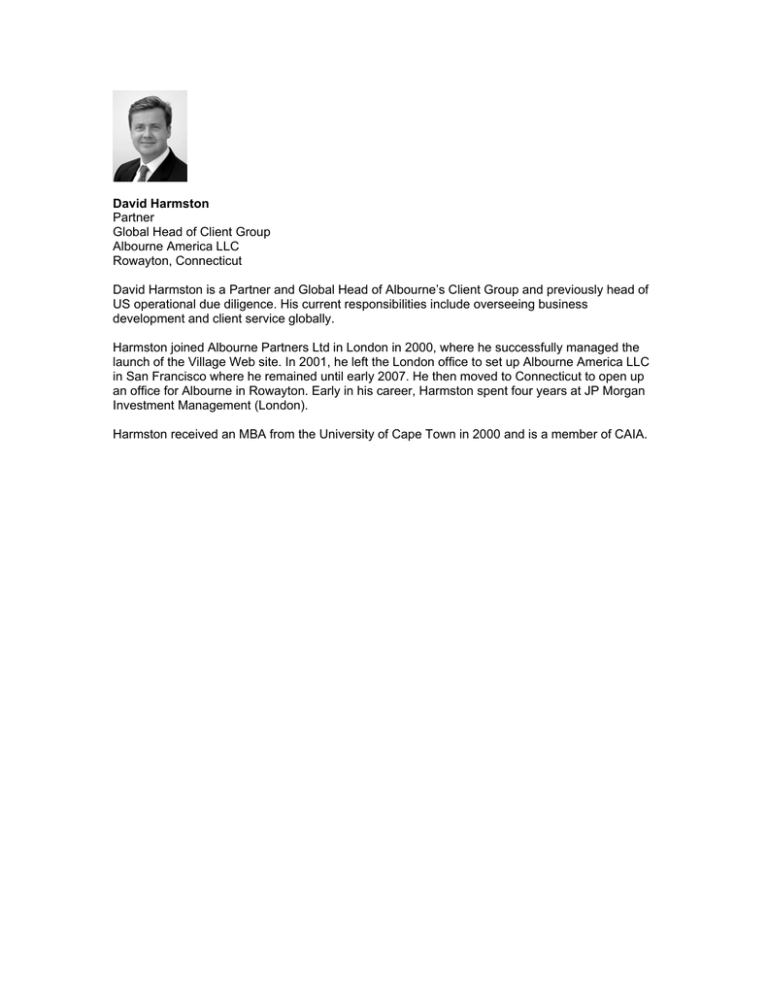 David Harmston
Partner
Global Head of Client Group
Albourne America LLC
Rowayton, Connecticut
David Harmston is a Partner and Global Head of Albourne's Client Group and previously head of
US operational due diligence. His current responsibilities include overseeing business
development and client service globally.
Harmston joined Albourne Partners Ltd in London in 2000, where he successfully managed the
launch of the Village Web site. In 2001, he left the London office to set up Albourne America LLC
in San Francisco where he remained until early 2007. He then moved to Connecticut to open up
an office for Albourne in Rowayton. Early in his career, Harmston spent four years at JP Morgan
Investment Management (London).
Harmston received an MBA from the University of Cape Town in 2000 and is a member of CAIA.