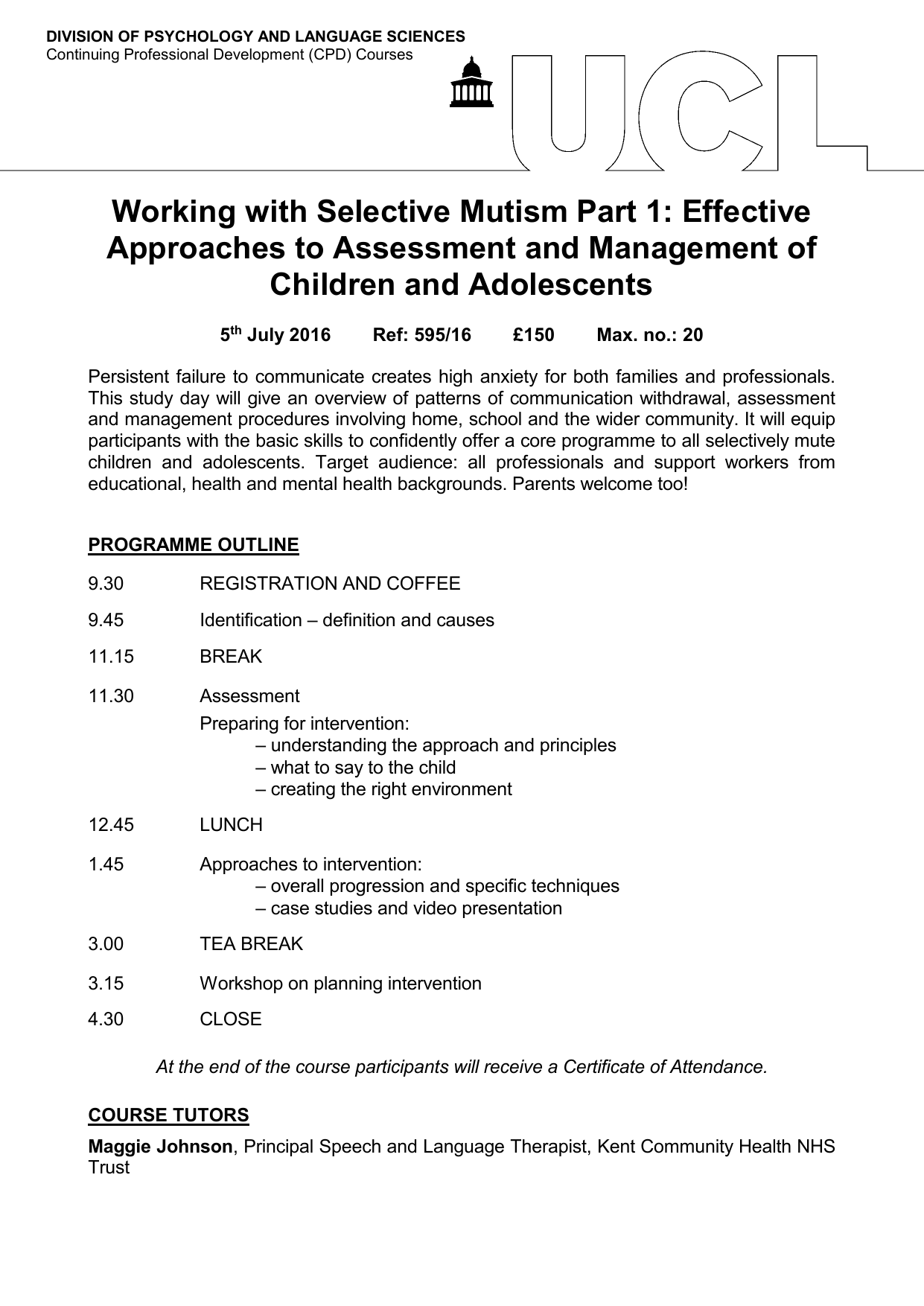 DIVISION OF PSYCHOLOGY AND LANGUAGE SCIENCES
Continuing Professional Development (CPD) Courses
Working with Selective Mutism Part 1: Effective Approaches to Assessment and Management of Children and Adolescents
5 th July 2016 Ref: 595/16 £150 Max. no.: 20
Persistent failure to communicate creates high anxiety for both families and professionals. This study day will give an overview of patterns of communication withdrawal, assessment and management procedures involving home, school and the wider community. It will equip participants with the basic skills to confidently offer a core programme to all selectively mute children and adolescents. Target audience: all professionals and support workers from educational, health and mental health backgrounds. Parents welcome too!
PROGRAMME OUTLINE
REGISTRATION AND COFFEE 9.30 9.45
11.15 11.30 Identification BREAK Assessment – definition and causes 12.45
1.45 3.00
3.15 4.30 Preparing for intervention: – understanding the approach and principles – what to say to the child – creating the right environment LUNCH Approaches to intervention: – overall progression and specific techniques – case studies and video presentation TEA BREAK Workshop on planning intervention CLOSE
At the end of the course participants will receive a Certificate of Attendance.
COURSE TUTORS Maggie Johnson
, Principal Speech and Language Therapist, Kent Community Health NHS Trust