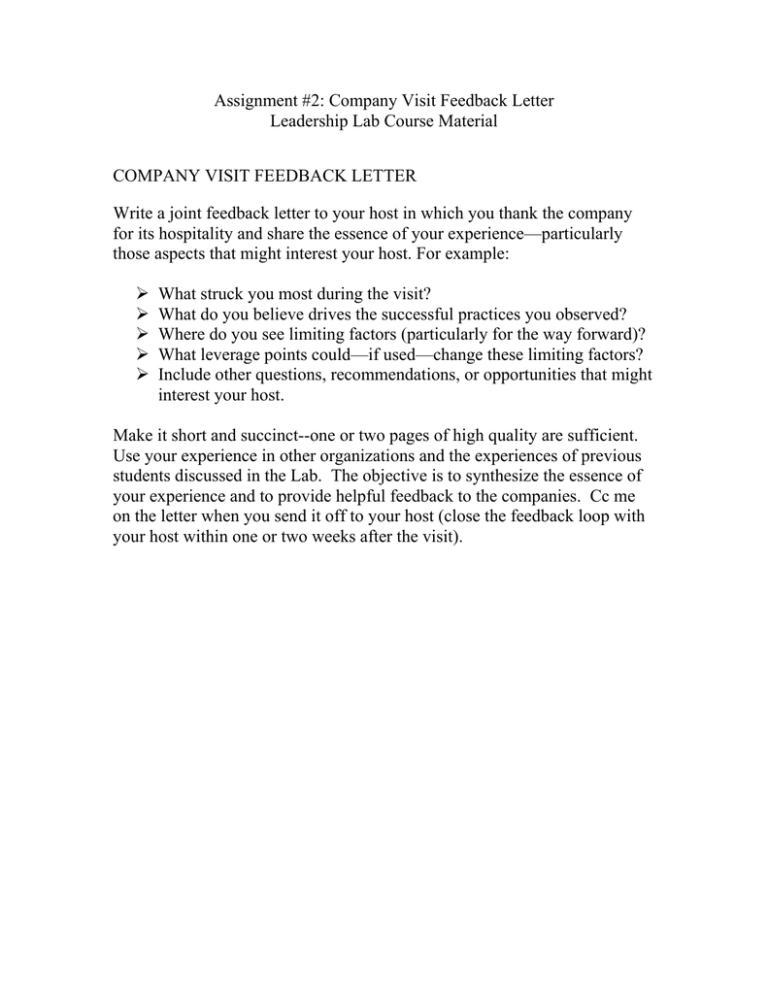 Assignment #2: Company Visit Feedback Letter
Leadership Lab Course Material
COMPANY VISIT FEEDBACK LETTER
Write a joint feedback letter to your host in which you thank the company
for its hospitality and share the essence of your experience—particularly
those aspects that might interest your host. For example:
¾
¾
¾
¾
¾
What struck you most during the visit? What do you believe drives the successful practices you observed? Where do you see limiting factors (particularly for the way forward)? What leverage points could—if used—change these limiting factors? Include other questions, recommendations, or opportunities that might interest your host.
Make it short and succinct--one or two pages of high quality are sufficient.
Use your experience in other organizations and the experiences of previous
students discussed in the Lab. The objective is to synthesize the essence of
your experience and to provide helpful feedback to the companies. Cc me
on the letter when you send it off to your host (close the feedback loop with
your host within one or two weeks after the visit).