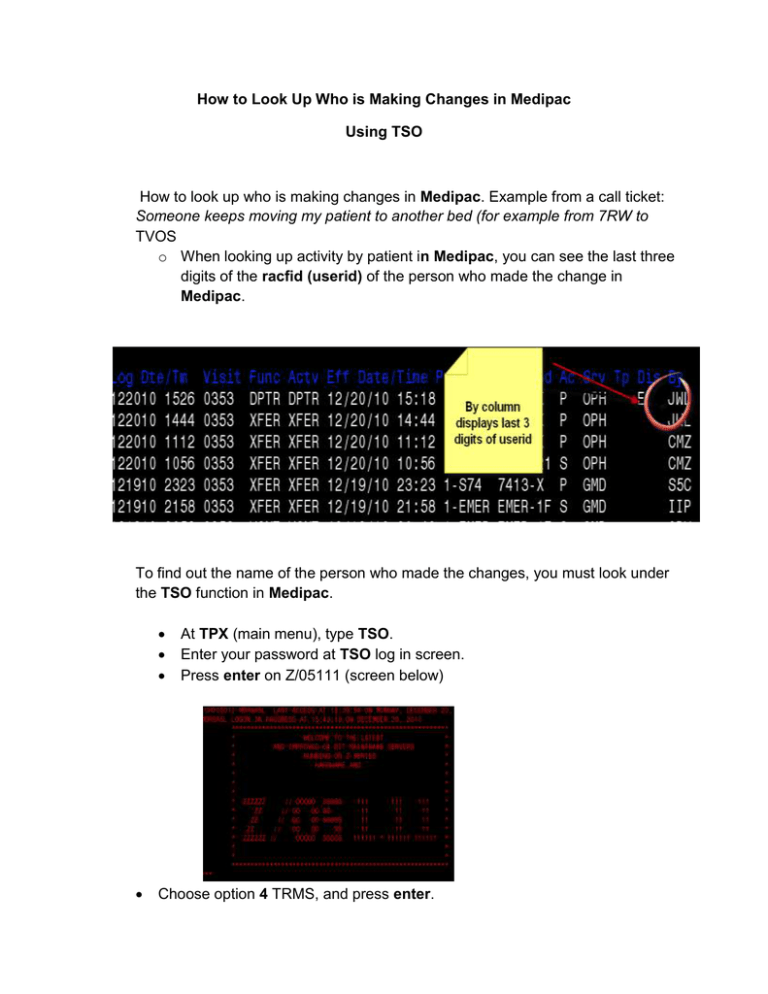 How to Look Up Who is Making Changes in Medipac
Using TSO
How to look up who is making changes in Medipac. Example from a call ticket:
Someone keeps moving my patient to another bed (for example from 7RW to
TVOS
o When looking up activity by patient in Medipac, you can see the last three
digits of the racfid (userid) of the person who made the change in
Medipac.
To find out the name of the person who made the changes, you must look under
the TSO function in Medipac.




At TPX (main menu), type TSO.
Enter your password at TSO log in screen.
Press enter on Z/05111 (screen below)
Choose option 4 TRMS, and press enter.


At option, type 1 (for browse).
At next screen, type userlist. If you have previously used TSO to look up
userlist, the command userlist will show as default.


At next screen, type 1 to get latest user list.
You will then type F and three digits (the 3 in the by column that you are
searching for).


If correct user does not display on 1st screen, press F5 to show more
options.
Exit F3.