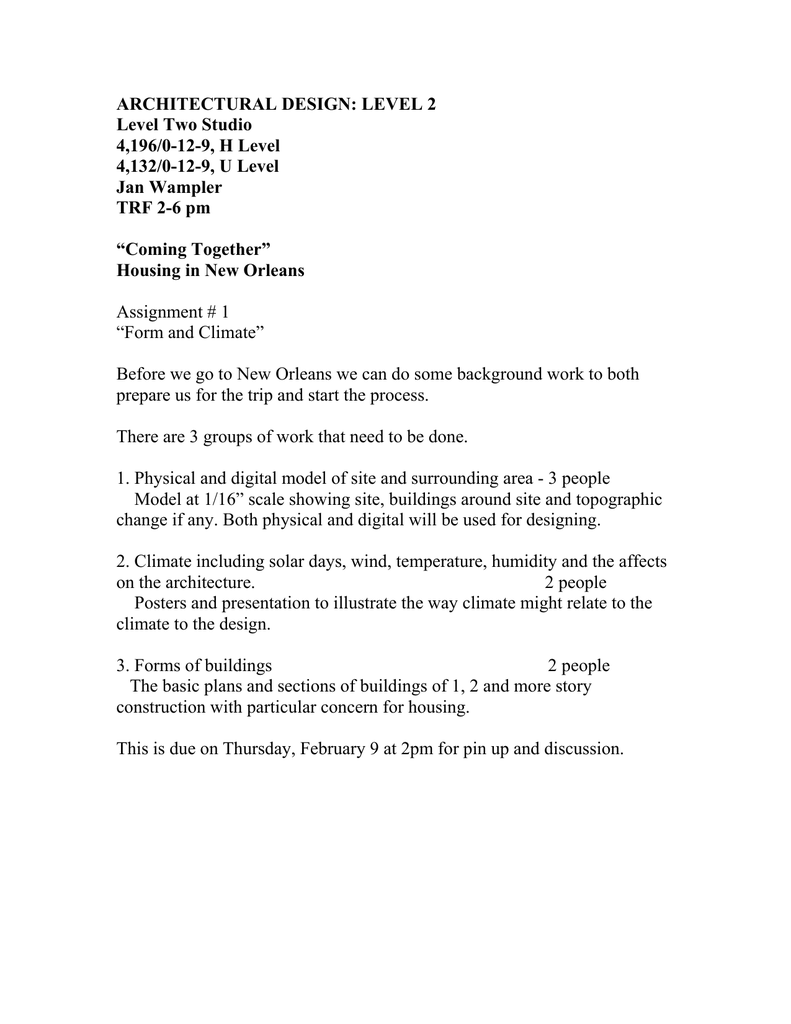 ARCHITECTURAL DESIGN: LEVEL 2
Level Two Studio
4,196/0-12-9, H Level
4,132/0-12-9, U Level
Jan Wampler
TRF 2-6 pm
"Coming Together"
Housing in New Orleans
Assignment # 1
"Form and Climate"
Before we go to New Orleans we can do some background work to both
prepare us for the trip and start the process.
There are 3 groups of work that need to be done.
1. Physical and digital model of site and surrounding area - 3 people
Model at 1/16" scale showing site, buildings around site and topographic
change if any. Both physical and digital will be used for designing.
2. Climate including solar days, wind, temperature, humidity and the affects
on the architecture.
2 people
Posters and presentation to illustrate the way climate might relate to the
climate to the design.
3. Forms of buildings
2 people
The basic plans and sections of buildings of 1, 2 and more story
construction with particular concern for housing.
This is due on Thursday, February 9 at 2pm for pin up and discussion.