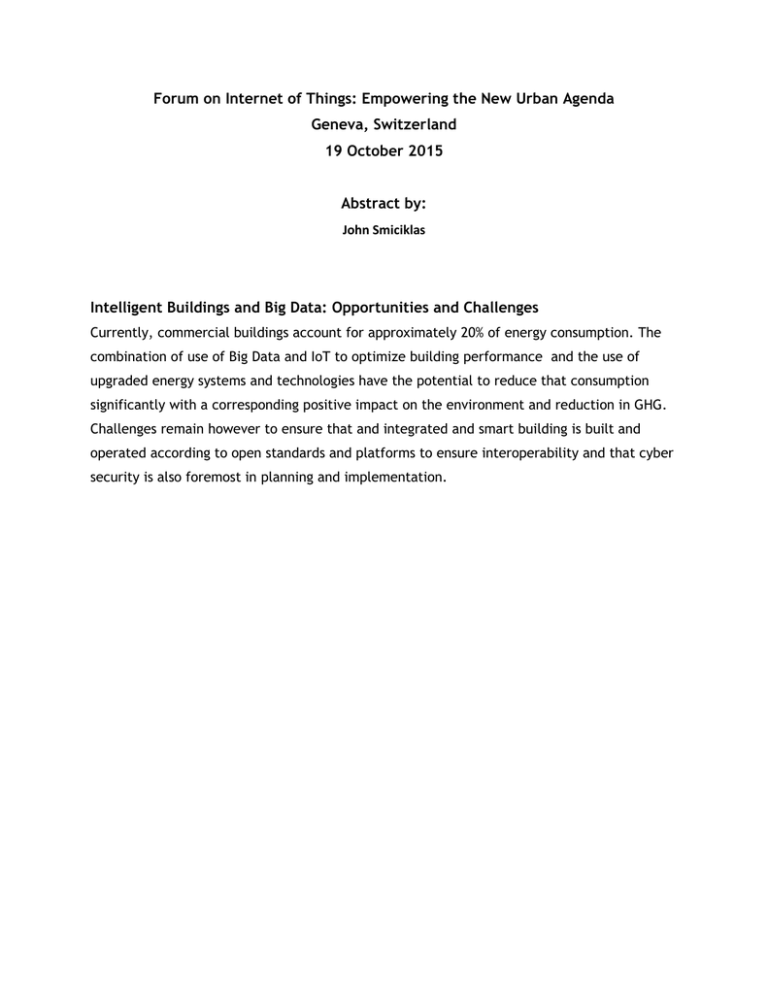 Forum on Internet of Things: Empowering the New Urban Agenda
Geneva, Switzerland
19 October 2015
Abstract by:
John Smiciklas
Intelligent Buildings and Big Data: Opportunities and Challenges
Currently, commercial buildings account for approximately 20% of energy consumption. The
combination of use of Big Data and IoT to optimize building performance and the use of
upgraded energy systems and technologies have the potential to reduce that consumption
significantly with a corresponding positive impact on the environment and reduction in GHG.
Challenges remain however to ensure that and integrated and smart building is built and
operated according to open standards and platforms to ensure interoperability and that cyber
security is also foremost in planning and implementation.