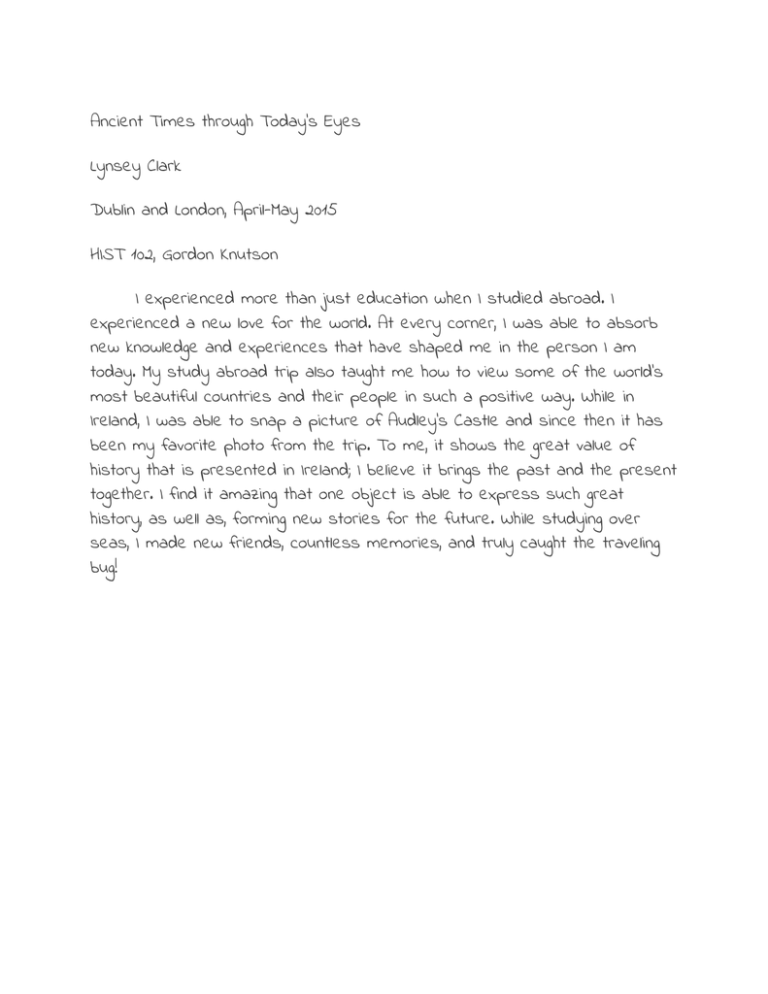 Ancient Times through Today's Eyes
Lynsey Clark
Dublin and London, April-May 2015
HIST 102, Gordon Knutson
I experienced more than just education when I studied abroad. I
experienced a new love for the world. At every corner, I was able to absorb
new knowledge and experiences that have shaped me in the person I am
today. My study abroad trip also taught me how to view some of the world's
most beautiful countries and their people in such a positive way. While in
Ireland, I was able to snap a picture of Audley's Castle and since then it has
been my favorite photo from the trip. To me, it shows the great value of
history that is presented in Ireland; I believe it brings the past and the present
together. I find it amazing that one object is able to express such great
history, as well as, forming new stories for the future. While studying over
seas, I made new friends, countless memories, and truly caught the traveling
bug!