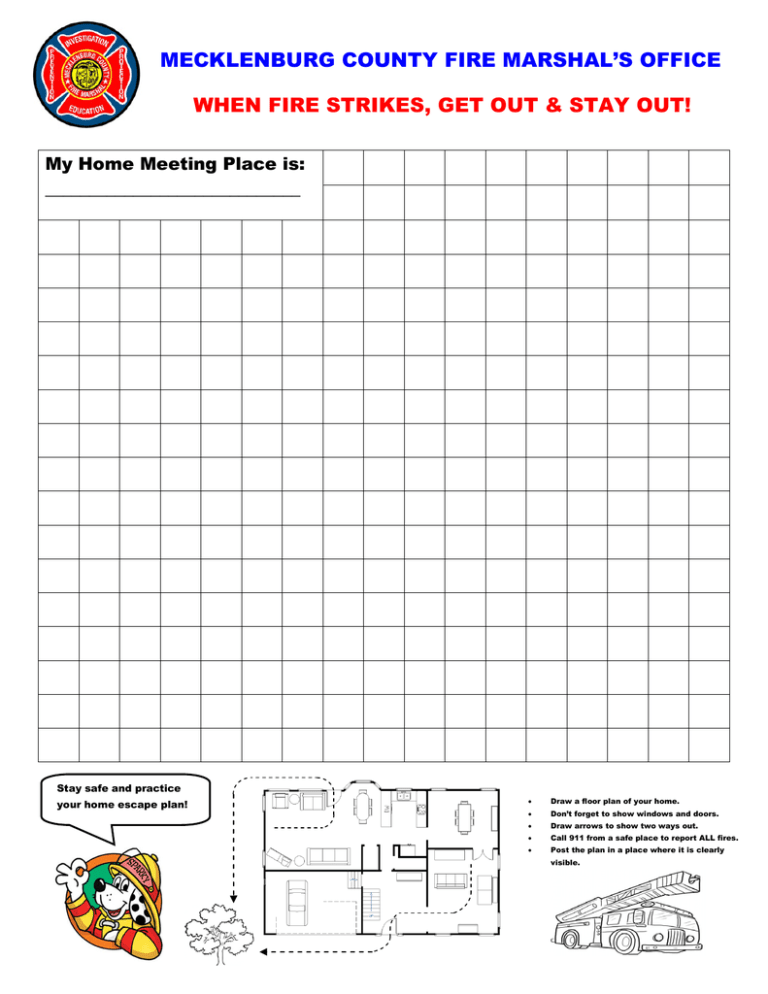 MECKLENBURG COUNTY FIRE MARSHAL'S OFFICE
WHEN FIRE STRIKES, GET OUT & STAY OUT!
My Home Meeting Place is:
_____________________________
Stay safe and practice
your home escape plan!
•
Draw a floor plan of your home.
•
Don't forget to show windows and doors.
•
Draw arrows to show two ways out.
•
Call 911 from a safe place to report ALL fires.
•
Post the plan in a place where it is clearly
visible.