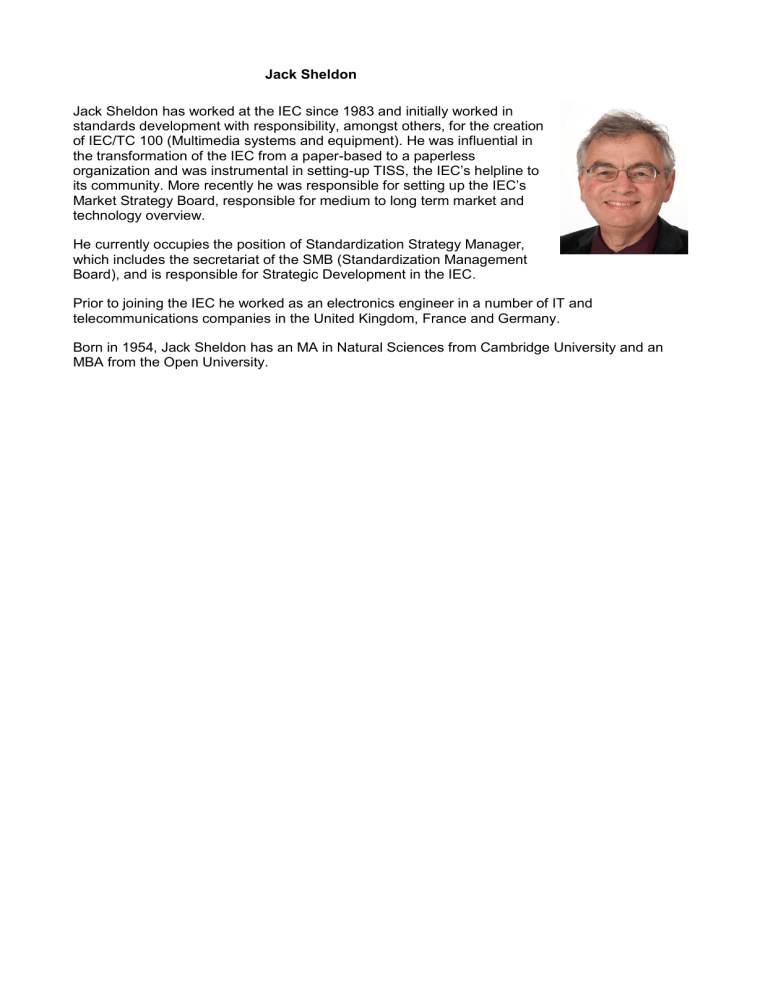 Jack Sheldon
Jack Sheldon has worked at the IEC since 1983 and initially worked in standards development with responsibility, amongst others, for the creation of IEC/TC 100 (Multimedia systems and equipment). He was influential in the transformation of the IEC from a paper-based to a paperless organization and was instrumental in setting-up TISS, the IEC's helpline to its community. More recently he was responsible for setting up the IEC's
Market Strategy Board, responsible for medium to long term market and technology overview.
He currently occupies the position of Standardization Strategy Manager, which includes the secretariat of the SMB (Standardization Management
Board), and is responsible for Strategic Development in the IEC.
Prior to joining the IEC he worked as an electronics engineer in a number of IT and telecommunications companies in the United Kingdom, France and Germany.
Born in 1954, Jack Sheldon has an MA in Natural Sciences from Cambridge University and an
MBA from the Open University.