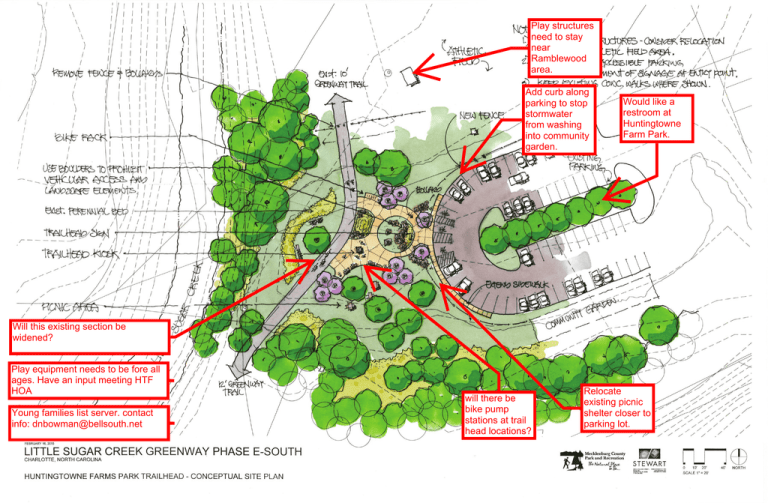 Play structures
need to stay
near
Ramblewood
area.
Add curb along
parking to stop
stormwater
from washing
into community
garden.
Would like a
restroom at
Huntingtowne
Farm Park.
Will this existing section be
widened?
Play equipment needs to be fore all
ages. Have an input meeting HTF
HOA
Young families list server. contact
info: dnbowman@bellsouth.net
will there be
bike pump
stations at trail
head locations?
Relocate
existing picnic
shelter closer to
parking lot.