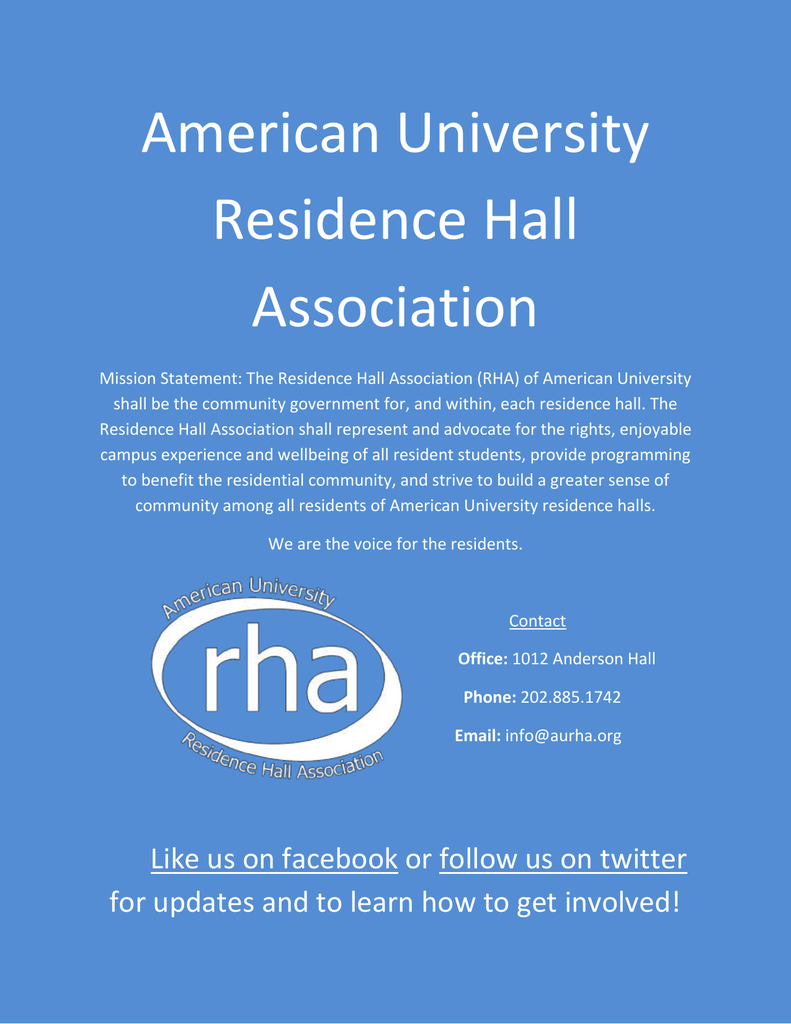 American University
Residence Hall
Association
Mission Statement: The Residence Hall Association (RHA) of American University
shall be the community government for, and within, each residence hall. The
Residence Hall Association shall represent and advocate for the rights, enjoyable
campus experience and wellbeing of all resident students, provide programming
to benefit the residential community, and strive to build a greater sense of
community among all residents of American University residence halls.
We are the voice for the residents.
Contact
Office: 1012 Anderson Hall
Phone: 202.885.1742
Email: [email protected]
Like us on facebook or follow us on twitter
for updates and to learn how to get involved!