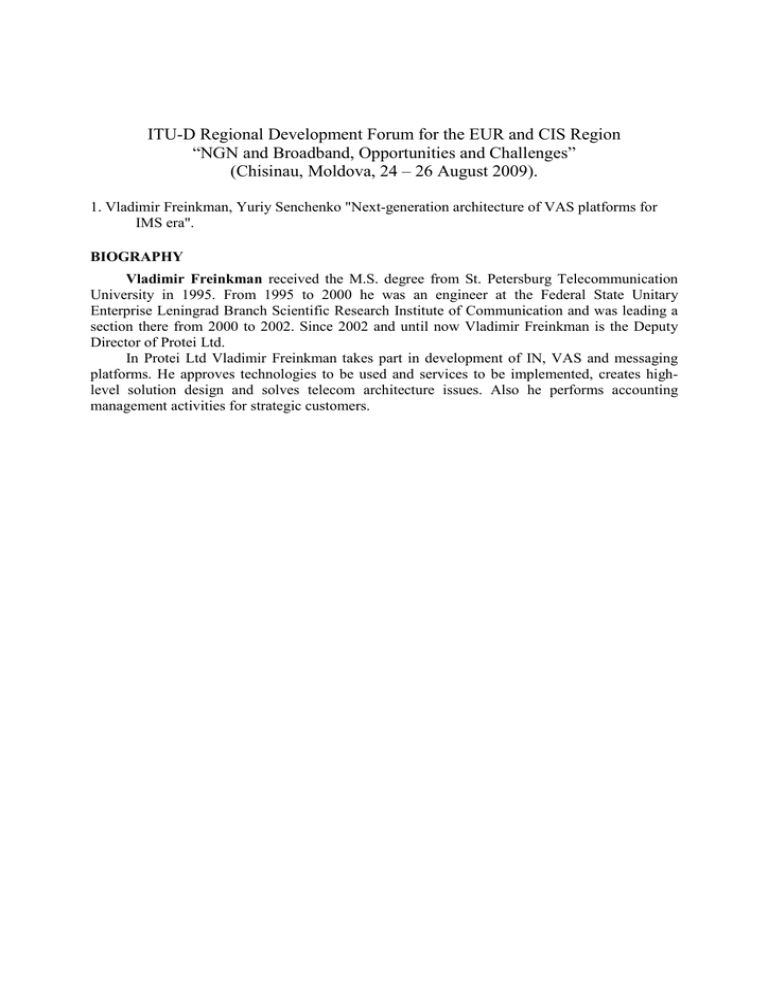 ITU-D Regional Development Forum for the EUR and CIS Region
"NGN and Broadband, Opportunities and Challenges"
(Chisinau, Moldova, 24 – 26 August 2009).
1. Vladimir Freinkman, Yuriy Senchenko "Next-generation architecture of VAS platforms for
IMS era".
BIOGRAPHY
Vladimir Freinkman received the M.S. degree from St. Petersburg Telecommunication
University in 1995. From 1995 to 2000 he was an engineer at the Federal State Unitary
Enterprise Leningrad Branch Scientific Research Institute of Communication and was leading a
section there from 2000 to 2002. Since 2002 and until now Vladimir Freinkman is the Deputy
Director of Protei Ltd.
In Protei Ltd Vladimir Freinkman takes part in development of IN, VAS and messaging
platforms. He approves technologies to be used and services to be implemented, creates highlevel solution design and solves telecom architecture issues. Also he performs accounting
management activities for strategic customers.