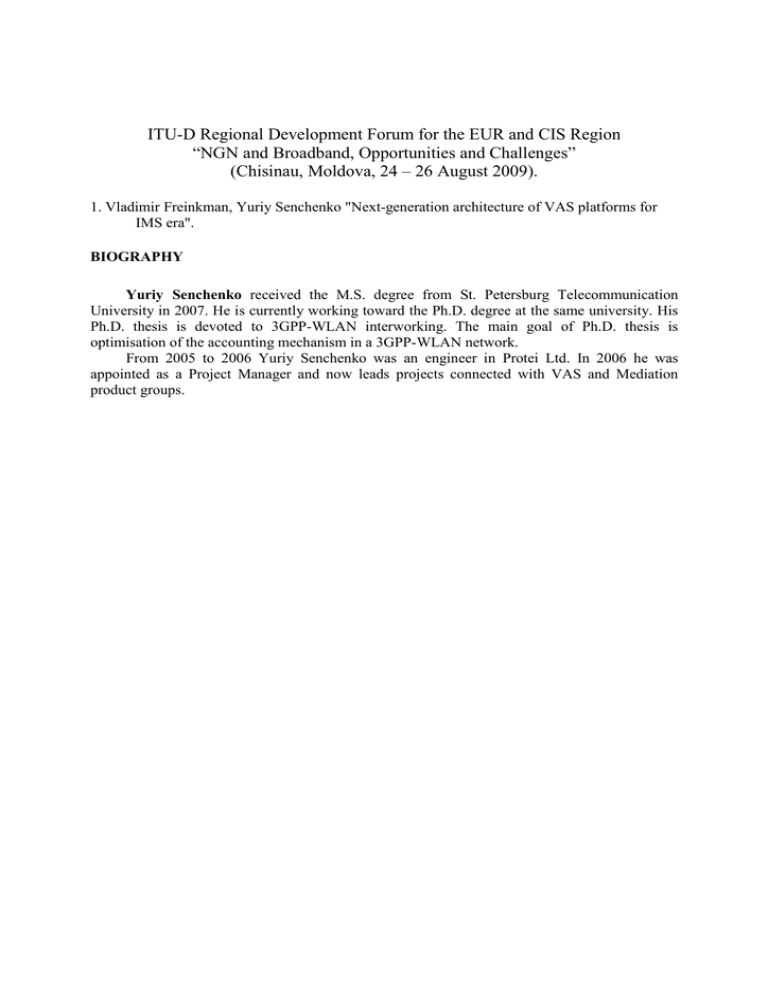 ITU-D Regional Development Forum for the EUR and CIS Region
"NGN and Broadband, Opportunities and Challenges"
(Chisinau, Moldova, 24 – 26 August 2009).
1. Vladimir Freinkman, Yuriy Senchenko "Next-generation architecture of VAS platforms for
IMS era".
BIOGRAPHY
Yuriy Senchenko received the M.S. degree from St. Petersburg Telecommunication
University in 2007. He is currently working toward the Ph.D. degree at the same university. His
Ph.D. thesis is devoted to 3GPP-WLAN interworking. The main goal of Ph.D. thesis is
optimisation of the accounting mechanism in a 3GPP-WLAN network.
From 2005 to 2006 Yuriy Senchenko was an engineer in Protei Ltd. In 2006 he was
appointed as a Project Manager and now leads projects connected with VAS and Mediation
product groups.