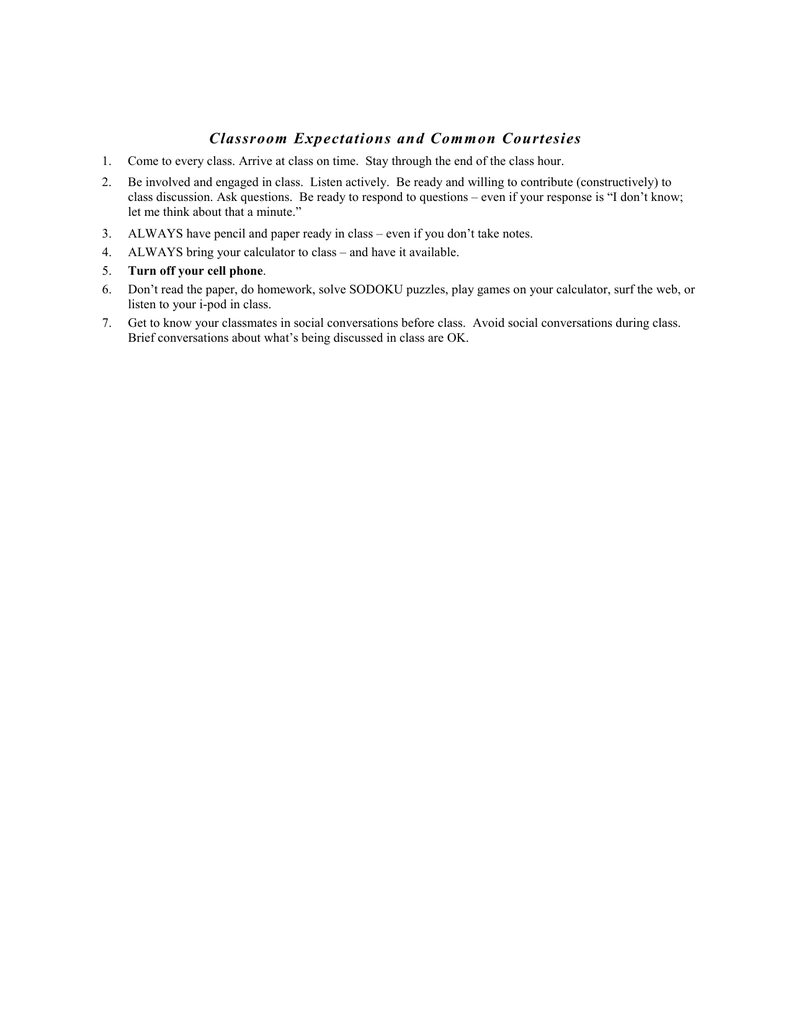 Classroom Expectations and Common Courtesies
1.
Come to every class. Arrive at class on time. Stay through the end of the class hour.
2.
Be involved and engaged in class. Listen actively. Be ready and willing to contribute (constructively) to
class discussion. Ask questions. Be ready to respond to questions – even if your response is "I don't know;
let me think about that a minute."
3.
4.
5.
6.
ALWAYS have pencil and paper ready in class – even if you don't take notes.
ALWAYS bring your calculator to class – and have it available.
Turn off your cell phone.
Don't read the paper, do homework, solve SODOKU puzzles, play games on your calculator, surf the web, or
listen to your i-pod in class.
Get to know your classmates in social conversations before class. Avoid social conversations during class.
Brief conversations about what's being discussed in class are OK.
7.