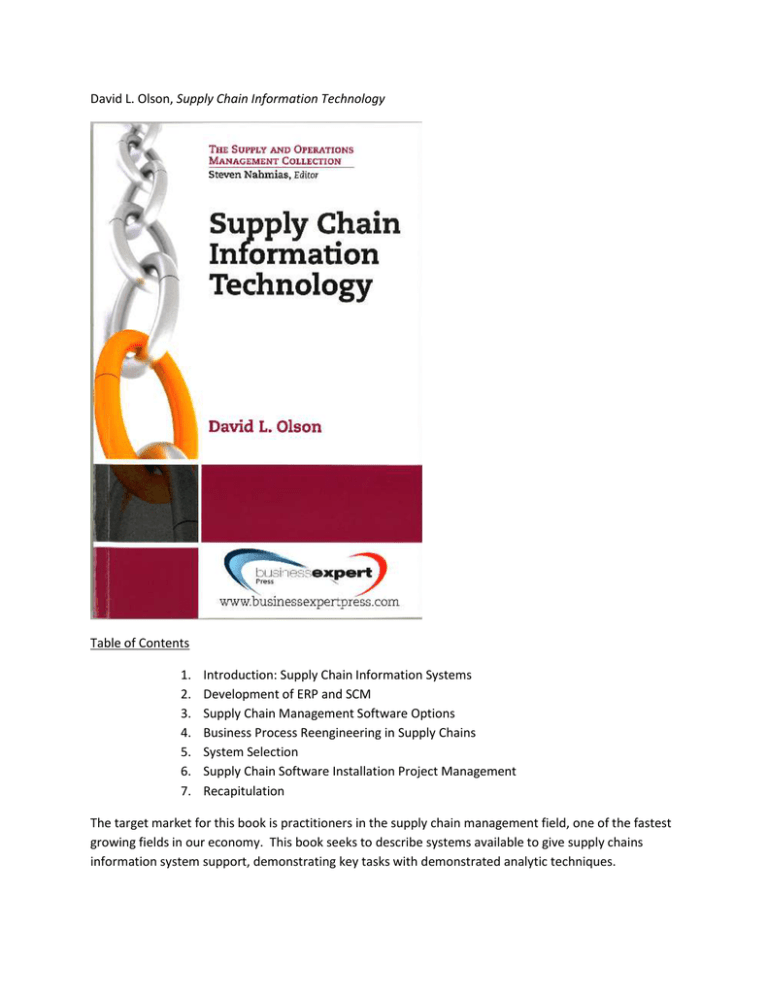 David L. Olson, Supply Chain Information Technology
Table of Contents
1.
2.
3.
4.
5.
6.
7.
Introduction: Supply Chain Information Systems
Development of ERP and SCM
Supply Chain Management Software Options
Business Process Reengineering in Supply Chains
System Selection
Supply Chain Software Installation Project Management
Recapitulation
The target market for this book is practitioners in the supply chain management field, one of the fastest
growing fields in our economy. This book seeks to describe systems available to give supply chains
information system support, demonstrating key tasks with demonstrated analytic techniques.