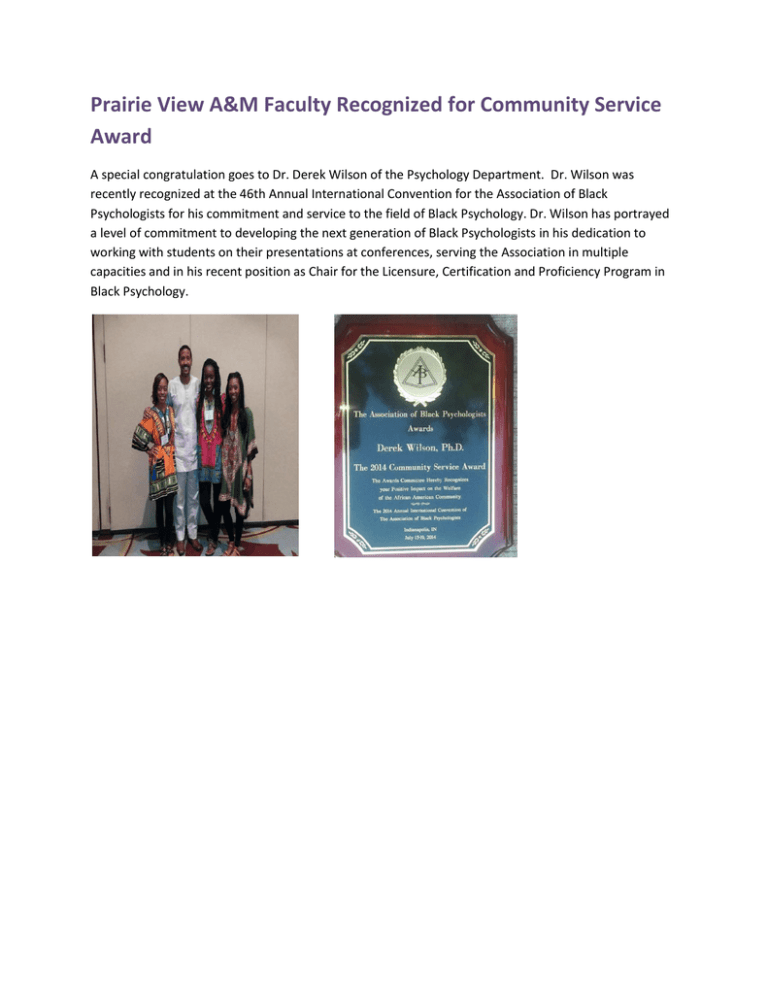 Prairie View A&M Faculty Recognized for Community Service
Award
A special congratulation goes to Dr. Derek Wilson of the Psychology Department. Dr. Wilson was
recently recognized at the 46th Annual International Convention for the Association of Black
Psychologists for his commitment and service to the field of Black Psychology. Dr. Wilson has portrayed
a level of commitment to developing the next generation of Black Psychologists in his dedication to
working with students on their presentations at conferences, serving the Association in multiple
capacities and in his recent position as Chair for the Licensure, Certification and Proficiency Program in
Black Psychology.