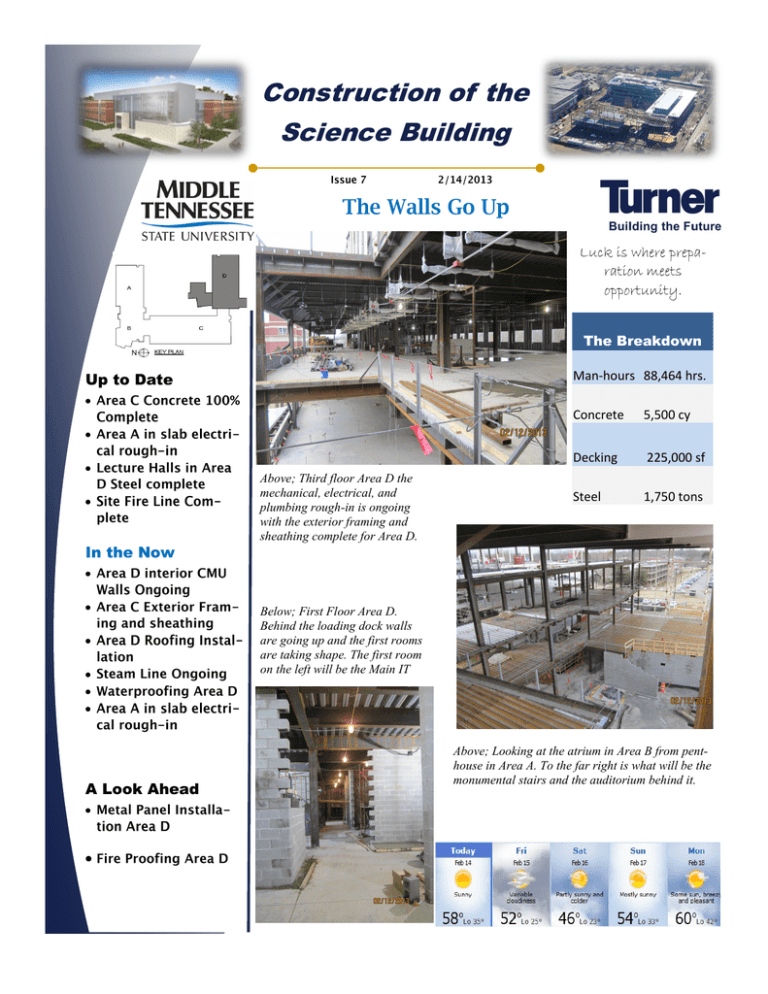 Construction of the
Science Building
Luck is where preparation meets
opportunity.
The Breakdown
Up to Date
Man-hours 88,464 hrs.
Above; Third floor Area D the
mechanical, electrical, and
plumbing rough-in is ongoing
with the exterior framing and
sheathing complete for Area D.
In the Now
Inside this issue:
2
Concrete
5,500 cy
Decking
225,000 sf
Steel
1,750 tons
Below; First Floor Area D.
Behind the loading dock walls
are going up and the first rooms
are taking shape. The first room
on the left will be the Main IT
2
2
A Look Ahead
3
4
5
6
Above; Looking at the atrium in Area B from penthouse in Area A. To the far right is what will be the
monumental stairs and the auditorium behind it.