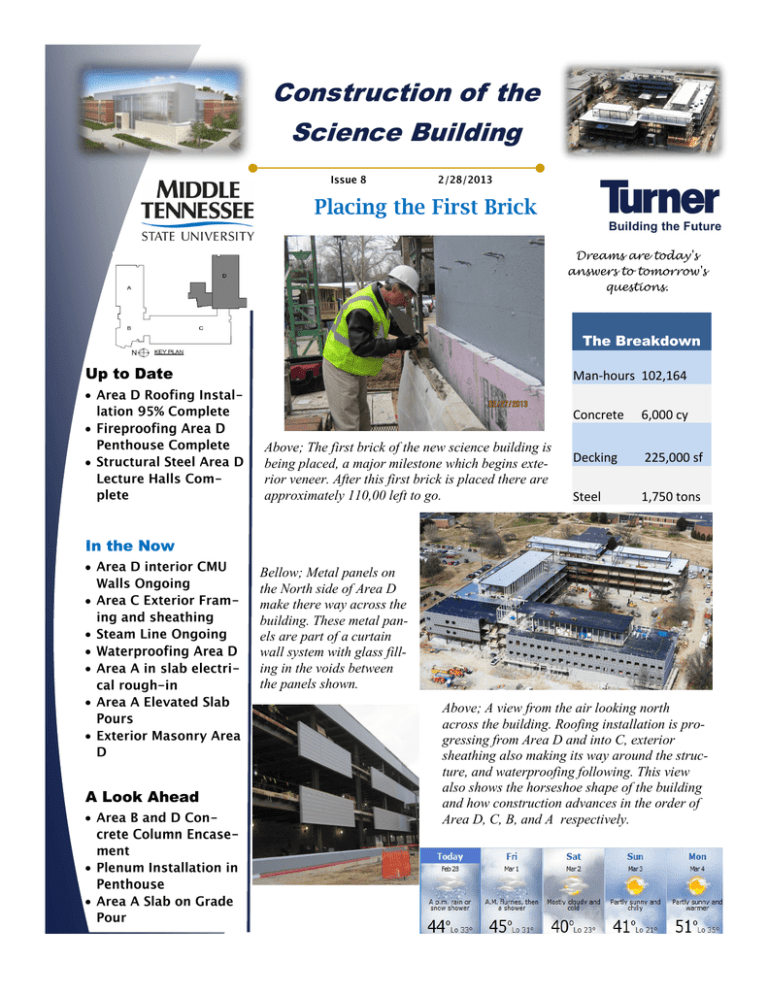 Construction of the
Science Building
Dreams are today's
answers to tomorrow's
questions.
The Breakdown
Up to Date
Man-hours 102,164
Above; The first brick of the new science building is
being placed, a major milestone which begins exterior veneer. After this first brick is placed there are
approximately 110,00 left to go.
Concrete
6,000 cy
Decking
225,000 sf
Steel
1,750 tons
In the Now
Inside this issue:
2
2
2
3
A Look Ahead
4
5
6
Bellow; Metal panels on
the North side of Area D
make there way across the
building. These metal panels are part of a curtain
wall system with glass filling in the voids between
the panels shown.
Above; A view from the air looking north
across the building. Roofing installation is progressing from Area D and into C, exterior
sheathing also making its way around the structure, and waterproofing following. This view
also shows the horseshoe shape of the building
and how construction advances in the order of
Area D, C, B, and A respectively.