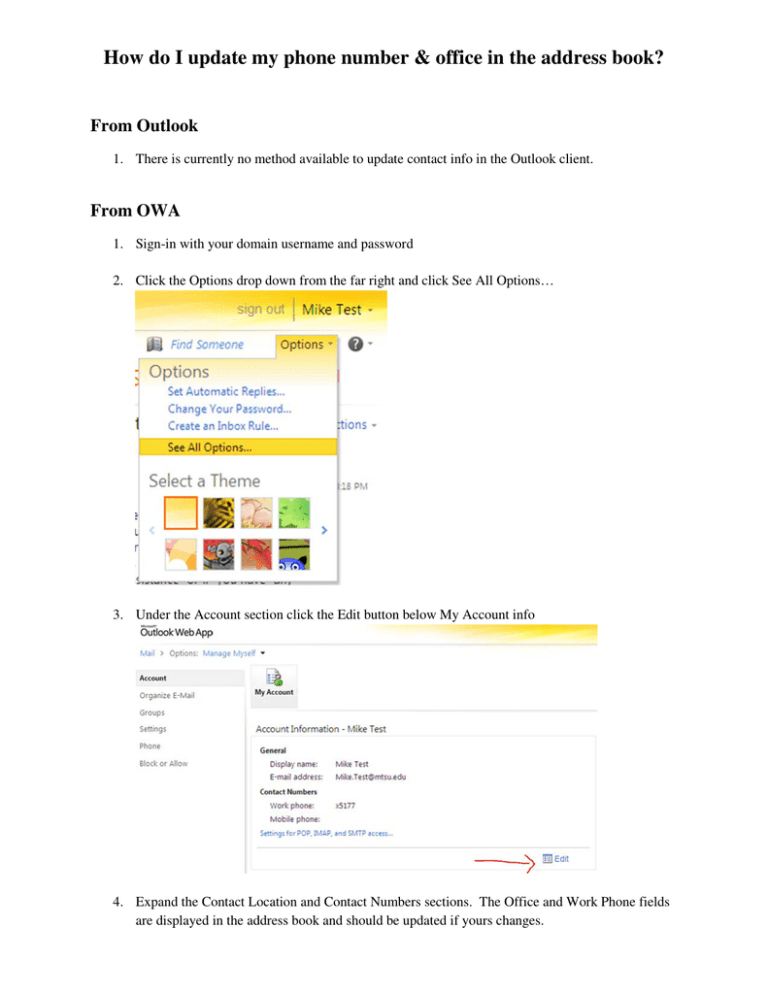 How do I update my phone number & office in the address book?
From Outlook
1. There is currently no method available to update contact info in the Outlook client.
From OWA
1. Sign-in with your domain username and password
2. Click the Options drop down from the far right and click See All Options…
3. Under the Account section click the Edit button below My Account info
4. Expand the Contact Location and Contact Numbers sections. The Office and Work Phone fields
are displayed in the address book and should be updated if yours changes.
5. Click the Save button at the bottom after making your changes.