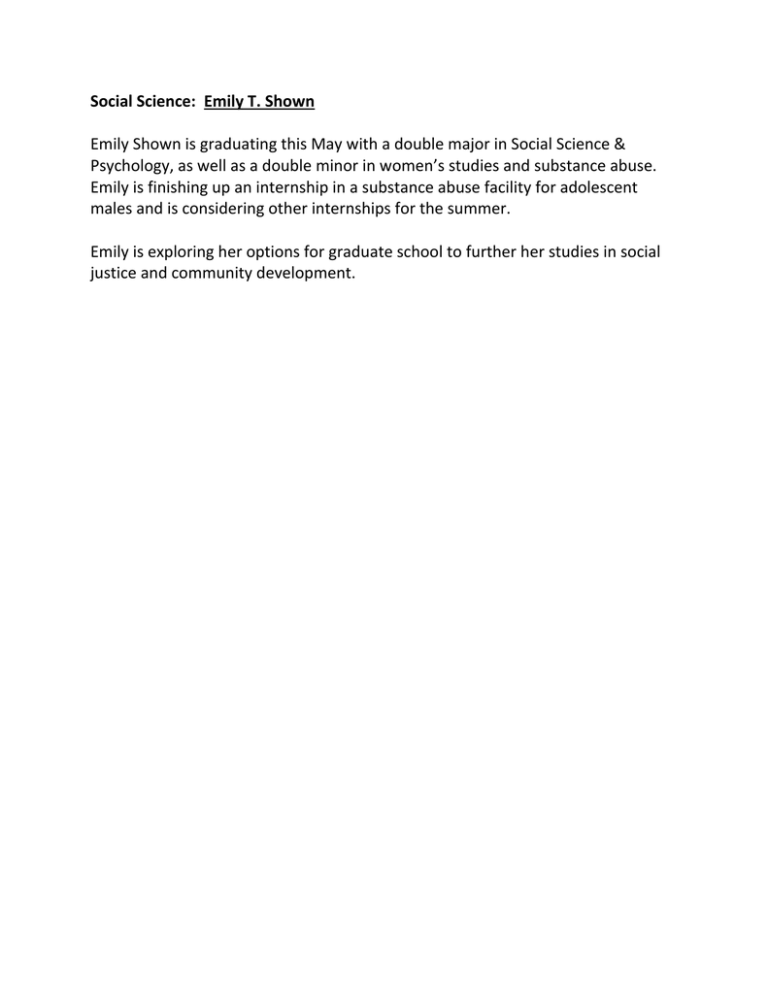 Social Science: Emily T. Shown
Emily Shown is graduating this May with a double major in Social Science &
Psychology, as well as a double minor in women's studies and substance abuse.
Emily is finishing up an internship in a substance abuse facility for adolescent
males and is considering other internships for the summer.
Emily is exploring her options for graduate school to further her studies in social
justice and community development.