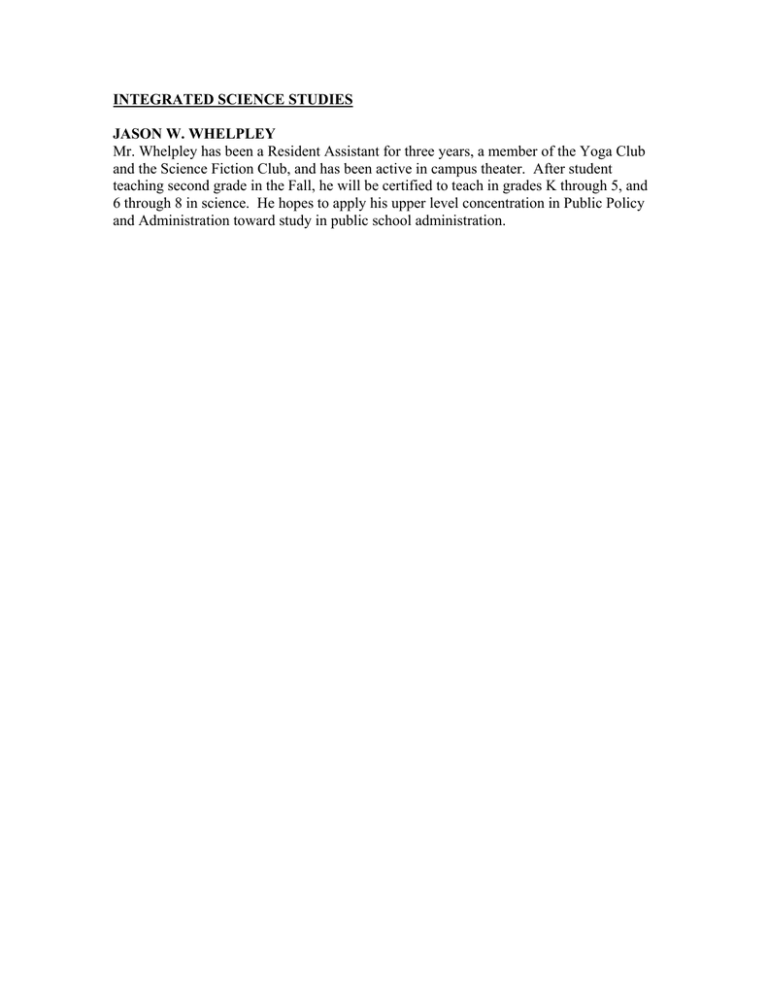 INTEGRATED SCIENCE STUDIES
JASON W. WHELPLEY
Mr. Whelpley has been a Resident Assistant for three years, a member of the Yoga Club
and the Science Fiction Club, and has been active in campus theater. After student
teaching second grade in the Fall, he will be certified to teach in grades K through 5, and
6 through 8 in science. He hopes to apply his upper level concentration in Public Policy
and Administration toward study in public school administration.