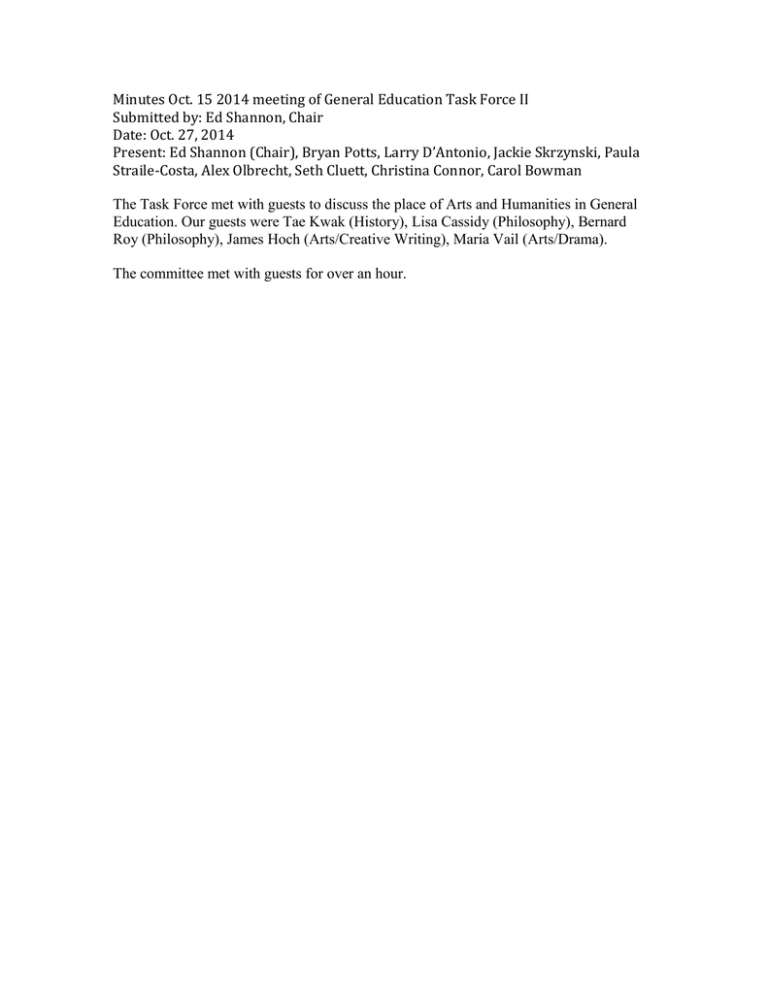 Minutes Oct. 15 2014 meeting of General Education Task Force II
Submitted by: Ed Shannon, Chair
Date: Oct. 27, 2014
Present: Ed Shannon (Chair), Bryan Potts, Larry D'Antonio, Jackie Skrzynski, Paula
Straile-Costa, Alex Olbrecht, Seth Cluett, Christina Connor, Carol Bowman
The Task Force met with guests to discuss the place of Arts and Humanities in General
Education. Our guests were Tae Kwak (History), Lisa Cassidy (Philosophy), Bernard
Roy (Philosophy), James Hoch (Arts/Creative Writing), Maria Vail (Arts/Drama).
The committee met with guests for over an hour.