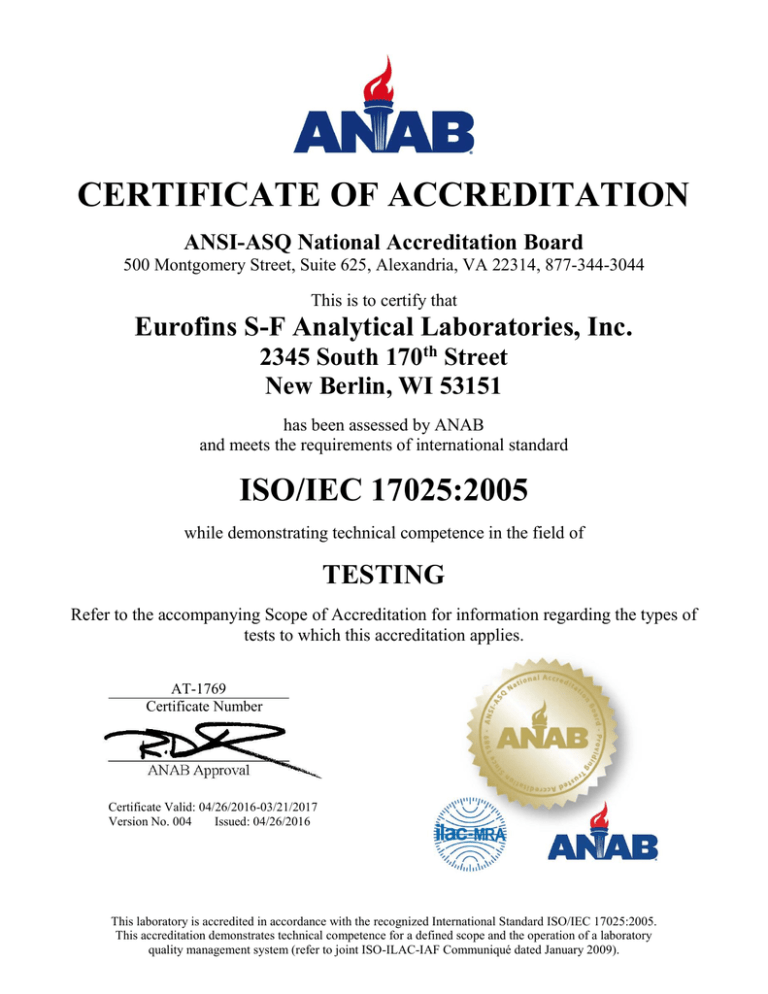 CERTIFICATE OF ACCREDITATION
ANSI-ASQ National Accreditation Board
500 Montgomery Street, Suite 625, Alexandria, VA 22314, 877-344-3044
This is to certify that
Eurofins S-F Analytical Laboratories, Inc.
2345 South 170th Street
New Berlin, WI 53151
has been assessed by ANAB
and meets the requirements of international standard
ISO/IEC 17025:2005
while demonstrating technical competence in the field of
TESTING
Refer to the accompanying Scope of Accreditation for information regarding the types of
tests to which this accreditation applies.
AT-1769
Certificate Number
Certificate Valid: 04/26/2016-03/21/2017
Version No. 004
Issued: 04/26/2016
This laboratory is accredited in accordance with the recognized International Standard ISO/IEC 17025:2005.
This accreditation demonstrates technical competence for a defined scope and the operation of a laboratory
quality management system (refer to joint ISO-ILAC-IAF Communiqué dated January 2009).