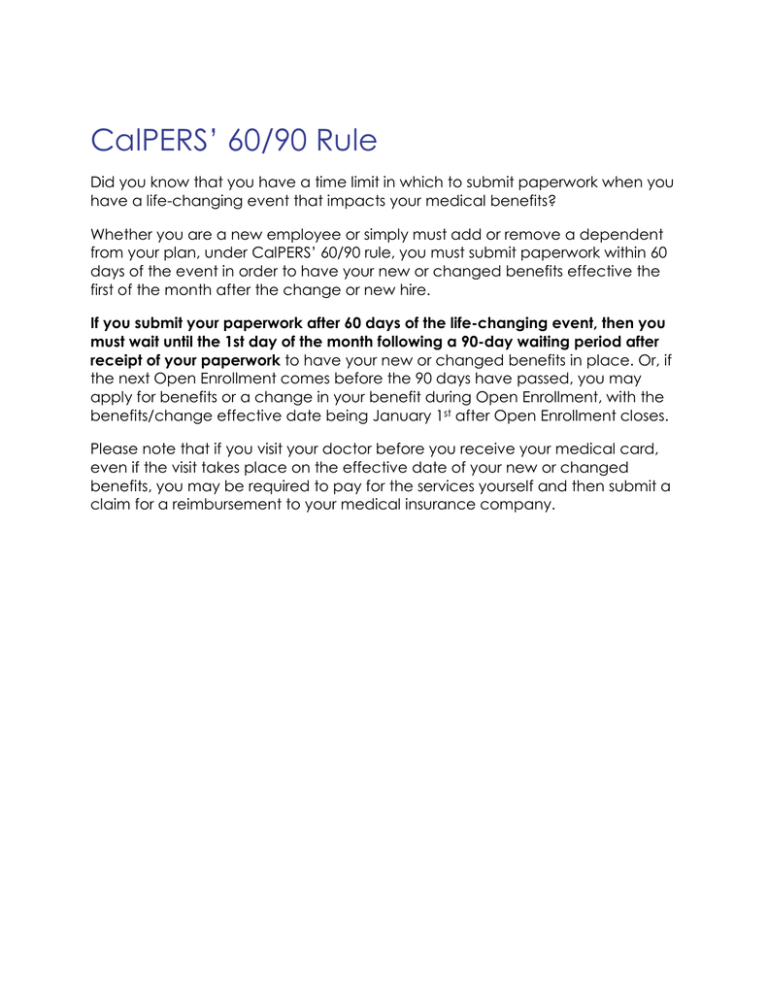 CalPERS' 60/90 Rule
Did you know that you have a time limit in which to submit paperwork when you
have a life-changing event that impacts your medical benefits?
Whether you are a new employee or simply must add or remove a dependent
from your plan, under CalPERS' 60/90 rule, you must submit paperwork within 60
days of the event in order to have your new or changed benefits effective the
first of the month after the change or new hire.
If you submit your paperwork after 60 days of the life-changing event, then you
must wait until the 1st day of the month following a 90-day waiting period after
receipt of your paperwork to have your new or changed benefits in place. Or, if
the next Open Enrollment comes before the 90 days have passed, you may
apply for benefits or a change in your benefit during Open Enrollment, with the
benefits/change effective date being January 1st after Open Enrollment closes.
Please note that if you visit your doctor before you receive your medical card,
even if the visit takes place on the effective date of your new or changed
benefits, you may be required to pay for the services yourself and then submit a
claim for a reimbursement to your medical insurance company.