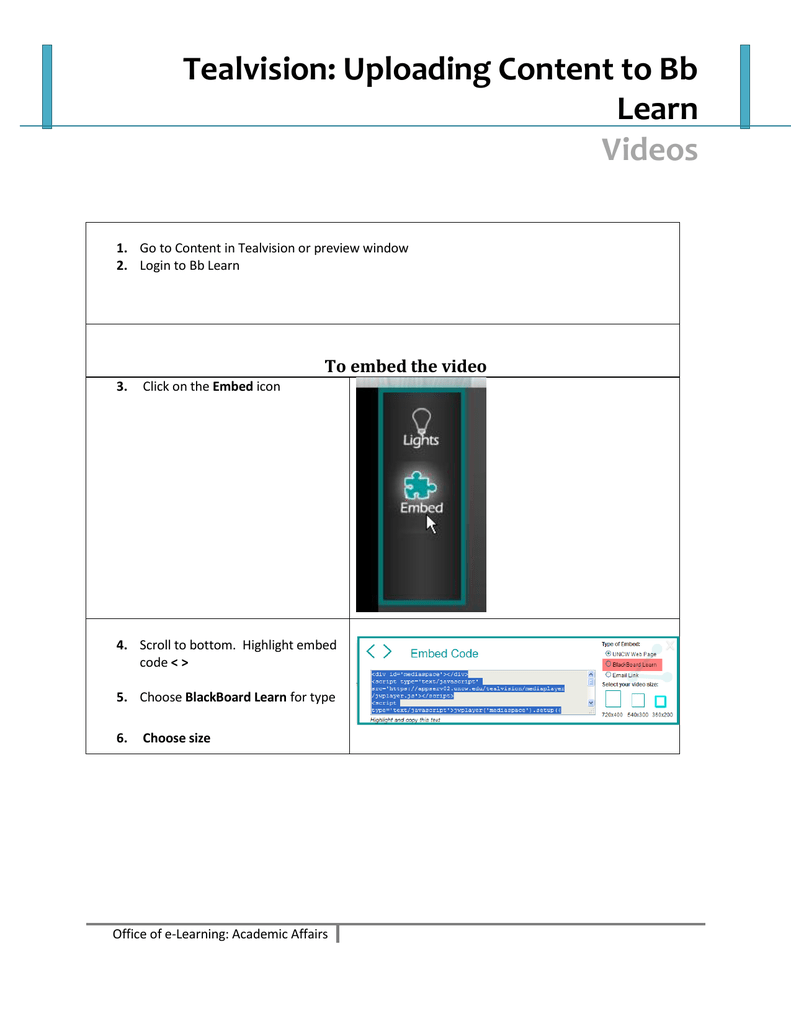 Tealvision: Uploading Content to Bb
Learn
Videos
1. Go to Content in Tealvision or preview window
2. Login to Bb Learn
To embed the video
3.
Click on the Embed icon
4. Scroll to bottom. Highlight embed
code < >
5. Choose BlackBoard Learn for type
6.
Choose size
Office of e-Learning: Academic Affairs
In Bb Learn:
7.
In a content area, hover over
Build Content
8. Click on Create Item
9. Click on the Text Editor is ON so it
is off
10. Give the video a title or name
11. Paste the embed code in the text
box
12. Click Submit
Your video is now embedded in the
course
To link to the URL
13. From Tealvision , Copy the web
link from the top
14. Go to Bb Learn
15. Click on a Content Area
16. Click on Web Link
17. Name the link
18. Paste the URL in the second text
box
19. Click Submit
* In order to comply with the Americans with Disabilities Act (ADA) Standards set forth by the U.S. Department of
Justice in 2010, videos must include closed captioning or have an accompanying text-based script.