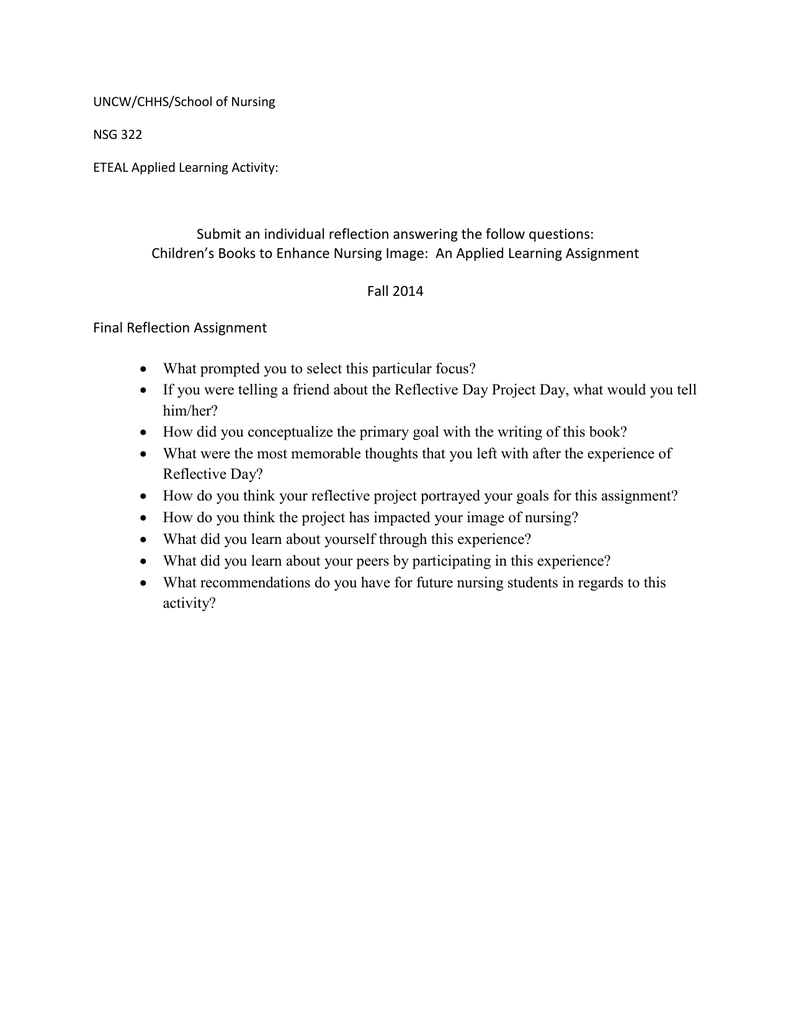 UNCW/CHHS/School of Nursing
NSG 322
ETEAL Applied Learning Activity:
Submit an individual reflection answering the follow questions:
Children's Books to Enhance Nursing Image: An Applied Learning Assignment
Fall 2014
Final Reflection Assignment
•
•
•
•
•
•
•
•
•
What prompted you to select this particular focus?
If you were telling a friend about the Reflective Day Project Day, what would you tell
him/her?
How did you conceptualize the primary goal with the writing of this book?
What were the most memorable thoughts that you left with after the experience of
Reflective Day?
How do you think your reflective project portrayed your goals for this assignment?
How do you think the project has impacted your image of nursing?
What did you learn about yourself through this experience?
What did you learn about your peers by participating in this experience?
What recommendations do you have for future nursing students in regards to this
activity?