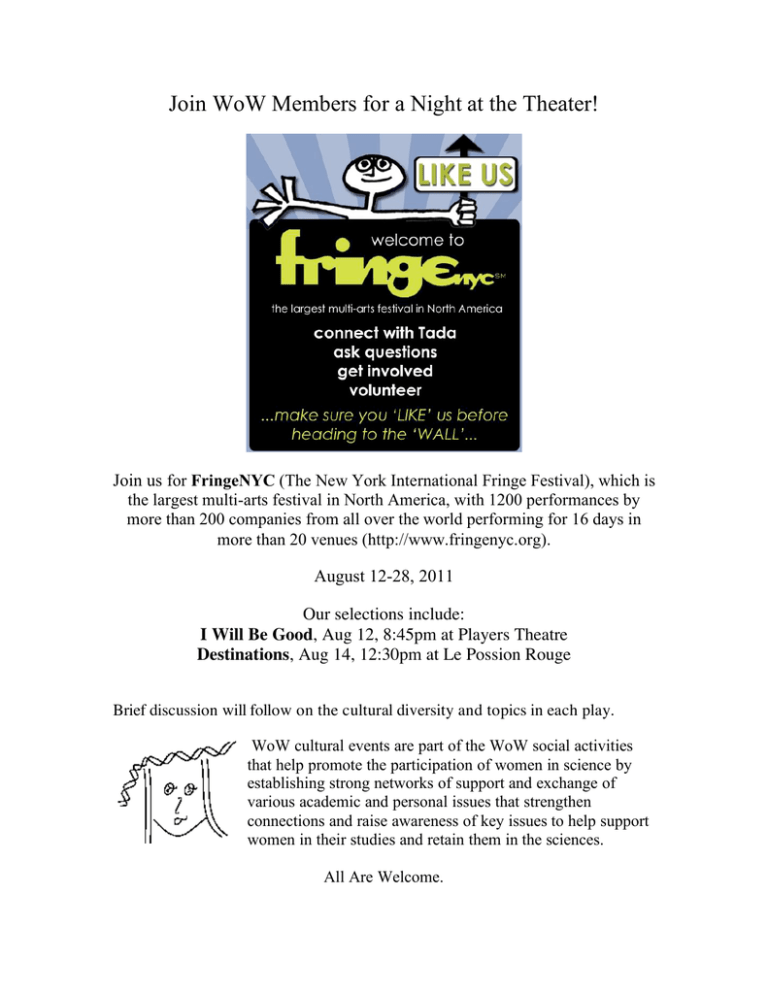 Join WoW Members for a Night at the Theater!
Join us for FringeNYC (The New York International Fringe Festival), which is
the largest multi-arts festival in North America, with 1200 performances by
more than 200 companies from all over the world performing for 16 days in
more than 20 venues (http://www.fringenyc.org).
August 12-28, 2011
Our selections include:
I Will Be Good, Aug 12, 8:45pm at Players Theatre
Destinations, Aug 14, 12:30pm at Le Possion Rouge
Brief discussion will follow on the cultural diversity and topics in each play.
WoW cultural events are part of the WoW social activities
that help promote the participation of women in science by
establishing strong networks of support and exchange of
various academic and personal issues that strengthen
connections and raise awareness of key issues to help support
women in their studies and retain them in the sciences.
All Are Welcome.