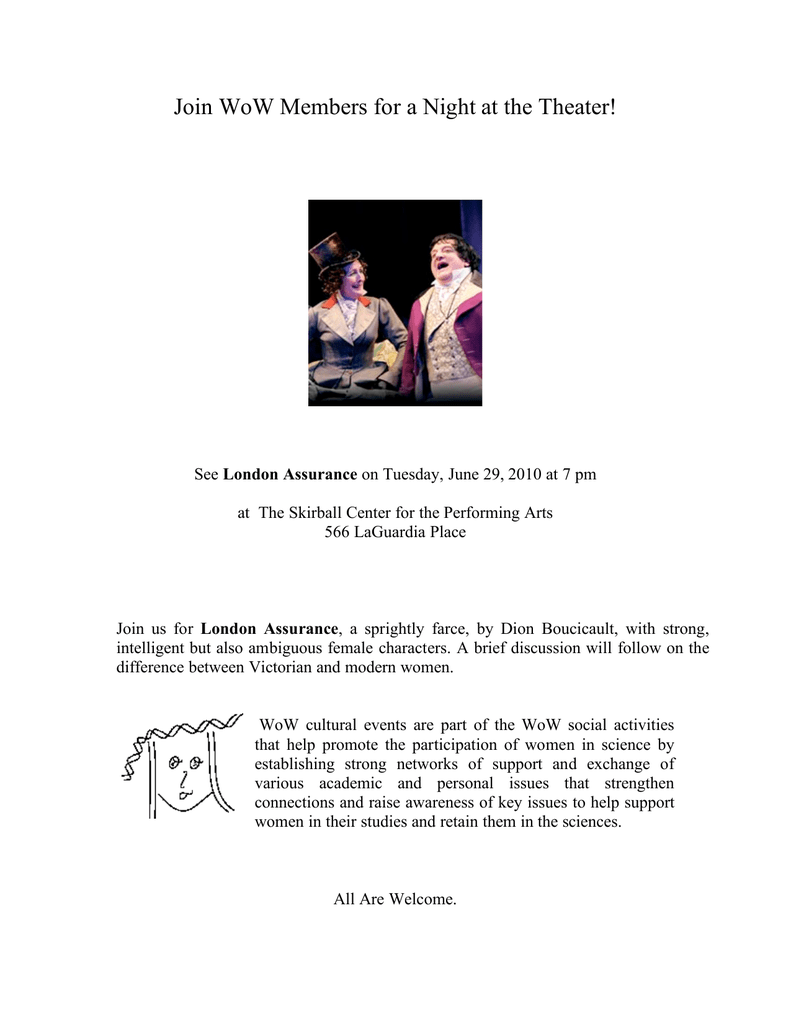 Join WoW Members for a Night at the Theater!
See London Assurance on Tuesday, June 29, 2010 at 7 pm
at The Skirball Center for the Performing Arts
566 LaGuardia Place
Join us for London Assurance, a sprightly farce, by Dion Boucicault, with strong,
intelligent but also ambiguous female characters. A brief discussion will follow on the
difference between Victorian and modern women.
WoW cultural events are part of the WoW social activities
that help promote the participation of women in science by
establishing strong networks of support and exchange of
various academic and personal issues that strengthen
connections and raise awareness of key issues to help support
women in their studies and retain them in the sciences.
All Are Welcome.