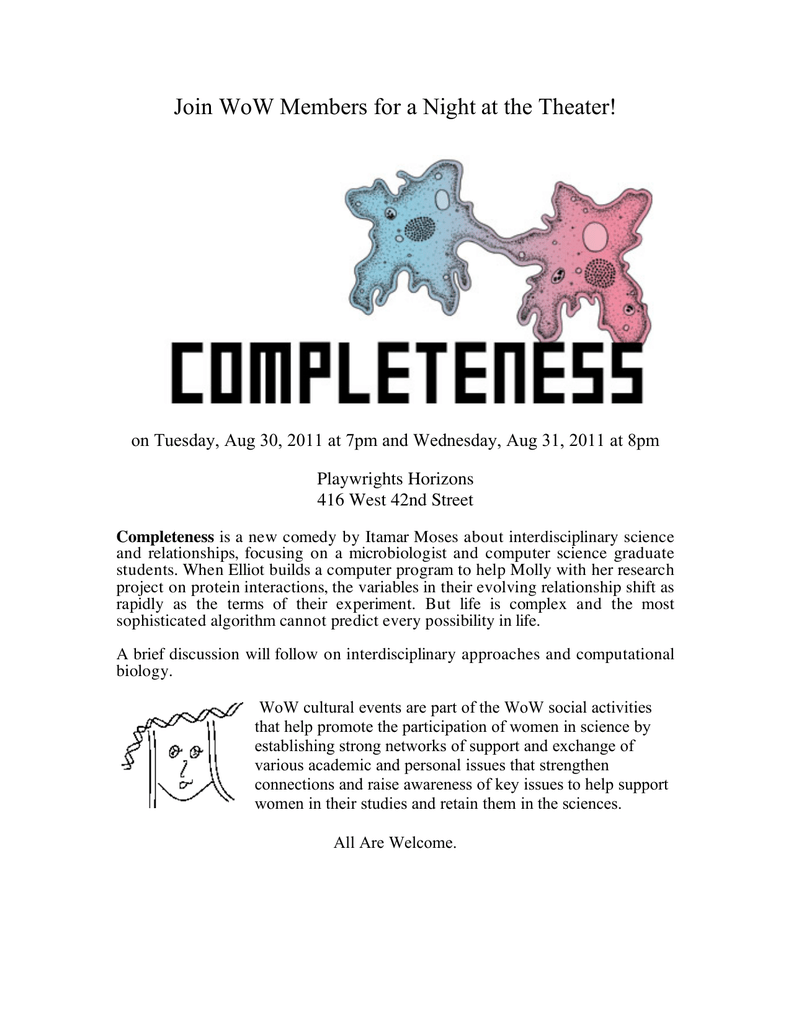 Join WoW Members for a Night at the Theater!
on Tuesday, Aug 30, 2011 at 7pm and Wednesday, Aug 31, 2011 at 8pm
Playwrights Horizons
416 West 42nd Street
Completeness is a new comedy by Itamar Moses about interdisciplinary science
and relationships, focusing on a microbiologist and computer science graduate
students. When Elliot builds a computer program to help Molly with her research
project on protein interactions, the variables in their evolving relationship shift as
rapidly as the terms of their experiment. But life is complex and the most
sophisticated algorithm cannot predict every possibility in life.
A brief discussion will follow on interdisciplinary approaches and computational
biology.
WoW cultural events are part of the WoW social activities
that help promote the participation of women in science by
establishing strong networks of support and exchange of
various academic and personal issues that strengthen
connections and raise awareness of key issues to help support
women in their studies and retain them in the sciences.
All Are Welcome.