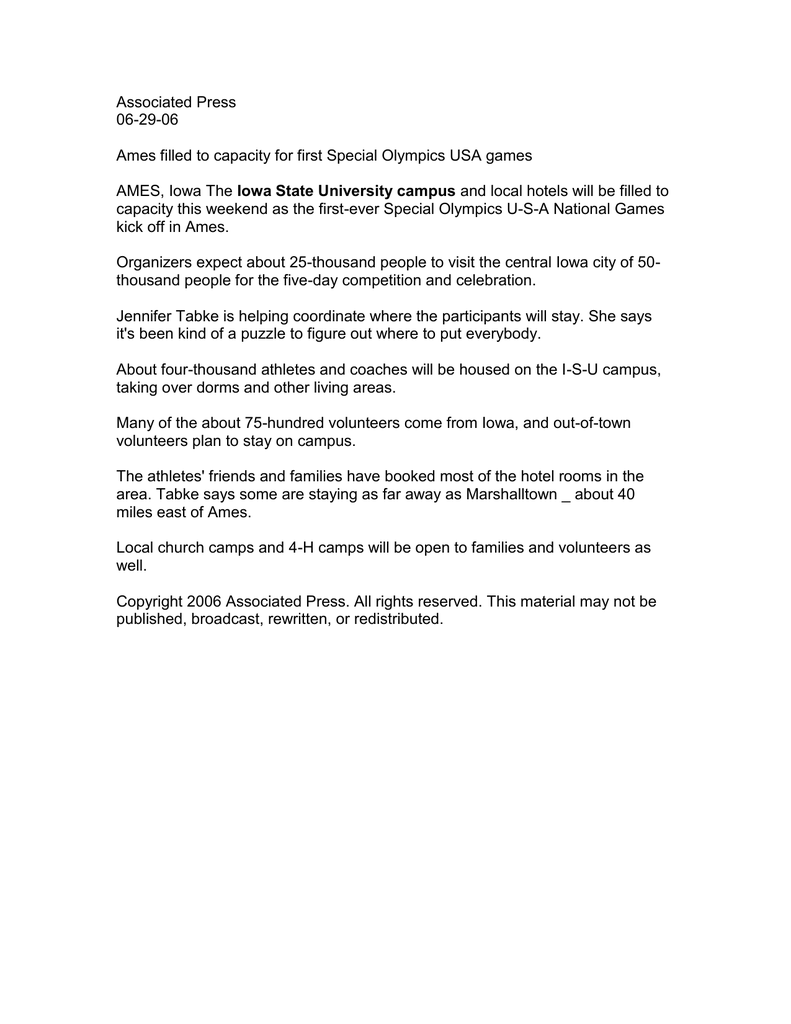 Associated Press
06-29-06
Ames filled to capacity for first Special Olympics USA games
AMES, Iowa The Iowa State University campus and local hotels will be filled to
capacity this weekend as the first-ever Special Olympics U-S-A National Games
kick off in Ames.
Organizers expect about 25-thousand people to visit the central Iowa city of 50thousand people for the five-day competition and celebration.
Jennifer Tabke is helping coordinate where the participants will stay. She says
it's been kind of a puzzle to figure out where to put everybody.
About four-thousand athletes and coaches will be housed on the I-S-U campus,
taking over dorms and other living areas.
Many of the about 75-hundred volunteers come from Iowa, and out-of-town
volunteers plan to stay on campus.
The athletes' friends and families have booked most of the hotel rooms in the
area. Tabke says some are staying as far away as Marshalltown _ about 40
miles east of Ames.
Local church camps and 4-H camps will be open to families and volunteers as
well.
Copyright 2006 Associated Press. All rights reserved. This material may not be
published, broadcast, rewritten, or redistributed.