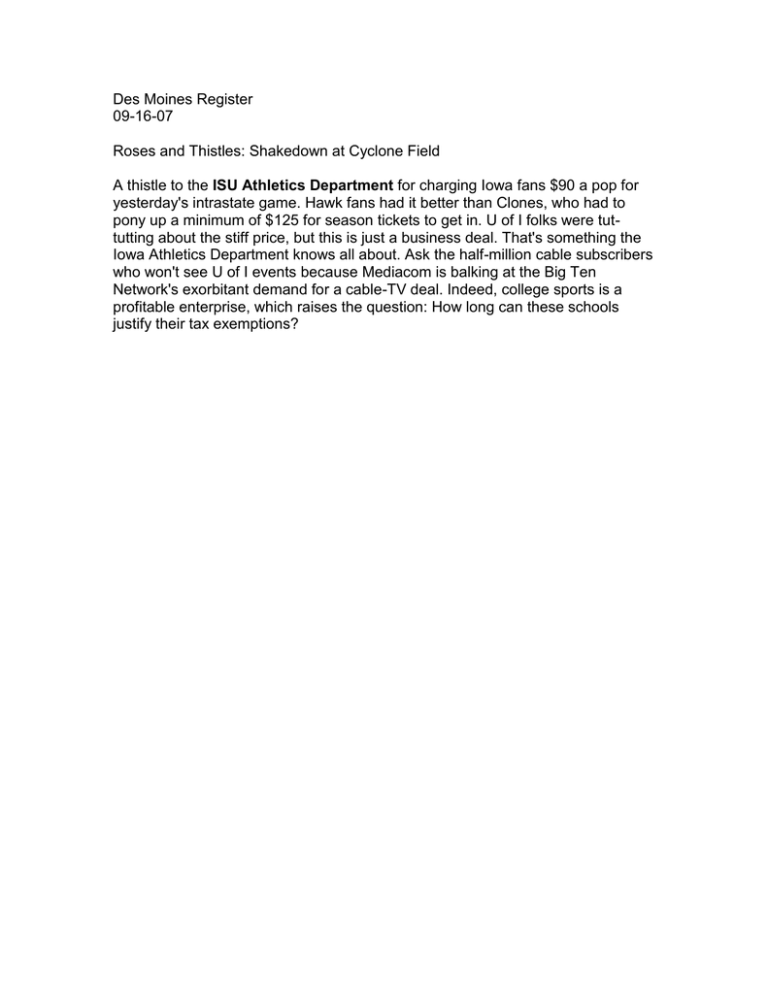 Des Moines Register
09-16-07
Roses and Thistles: Shakedown at Cyclone Field
A thistle to the ISU Athletics Department for charging Iowa fans $90 a pop for
yesterday's intrastate game. Hawk fans had it better than Clones, who had to
pony up a minimum of $125 for season tickets to get in. U of I folks were tuttutting about the stiff price, but this is just a business deal. That's something the
Iowa Athletics Department knows all about. Ask the half-million cable subscribers
who won't see U of I events because Mediacom is balking at the Big Ten
Network's exorbitant demand for a cable-TV deal. Indeed, college sports is a
profitable enterprise, which raises the question: How long can these schools
justify their tax exemptions?