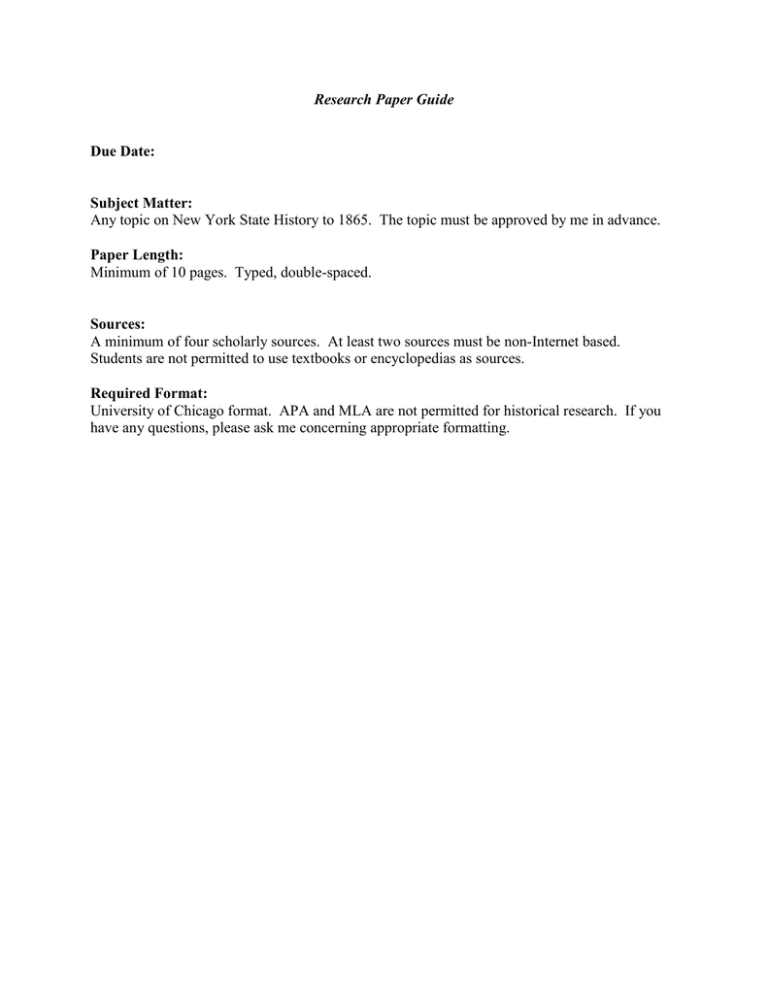 Research Paper Guide
Due Date:
Subject Matter:
Any topic on New York State History to 1865. The topic must be approved by me in advance.
Paper Length:
Minimum of 10 pages. Typed, double-spaced.
Sources:
A minimum of four scholarly sources. At least two sources must be non-Internet based.
Students are not permitted to use textbooks or encyclopedias as sources.
Required Format:
University of Chicago format. APA and MLA are not permitted for historical research. If you
have any questions, please ask me concerning appropriate formatting.